7 days of limited-batch
surprise crispy flavors.
Today's flavor: Confetti Crispy
We're throwing a party with today's crispy and everyone's invited. Made with cake batter and rainbow sprinkles, our Confetti Crispy is a celebration in wedge form. Order up today to get a taste of this limited-edition flavor.
Ready your taste buds for a new crispy surprise! Join us tomorrow at 9 a.m. EST as we uncover our latest innovation.
Rewards That Never
Take a Day Off.
The same Noodles Rewards that we know and love, now with a daily dose of Extra Goodness. Rewards Members get perks like freebies and discounts to use every single day. It's the perks that keep on giving.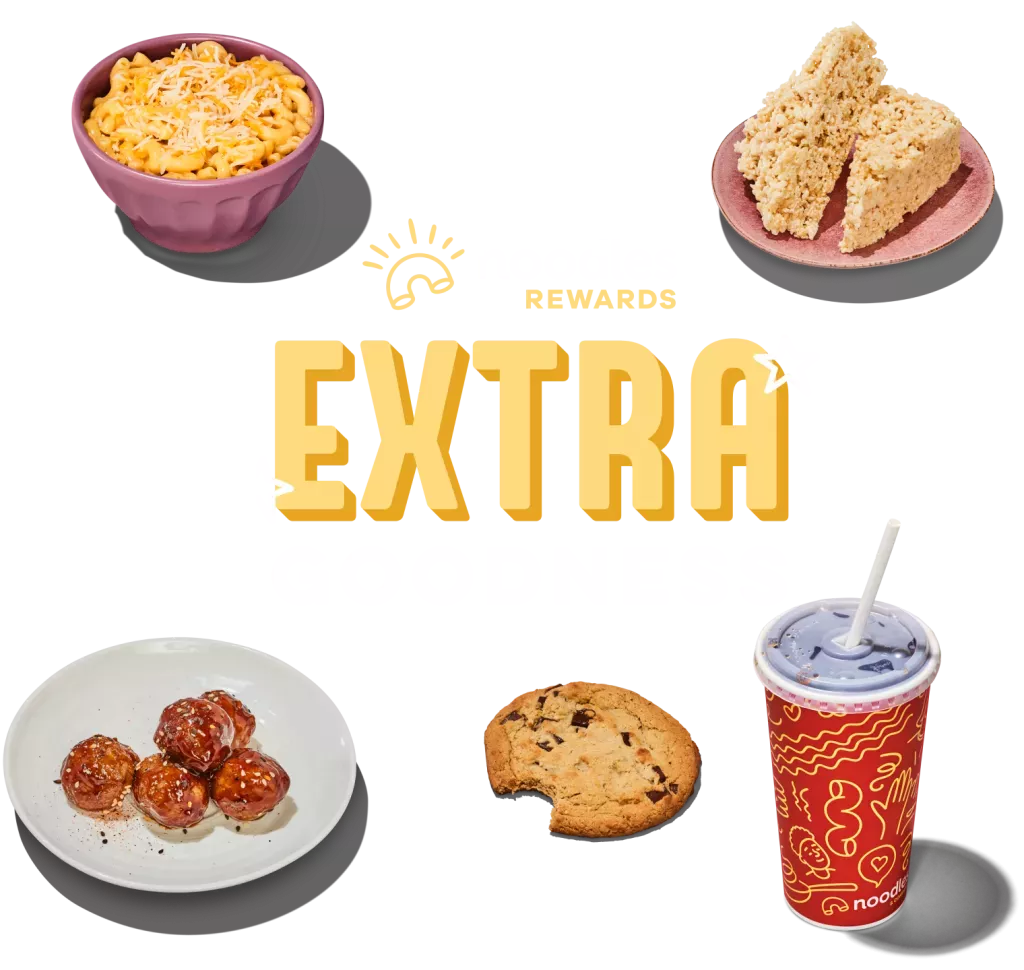 Online Exclusive:
Purchase a
$25 gift card,
receive a
$5 bonus gift card.
*
Fill the stockings of the Noodley & Nice.
When you buy a $25 Gift Card online, you'll receive a $5 Bonus Gift Card*. That's flavor you can share or keep to yourself this holiday season. We won't judge.
*Online exclusive. Valid for gift cards purchased 11/24/23 - 12/31/23. Bonus gift expires 1/13/24.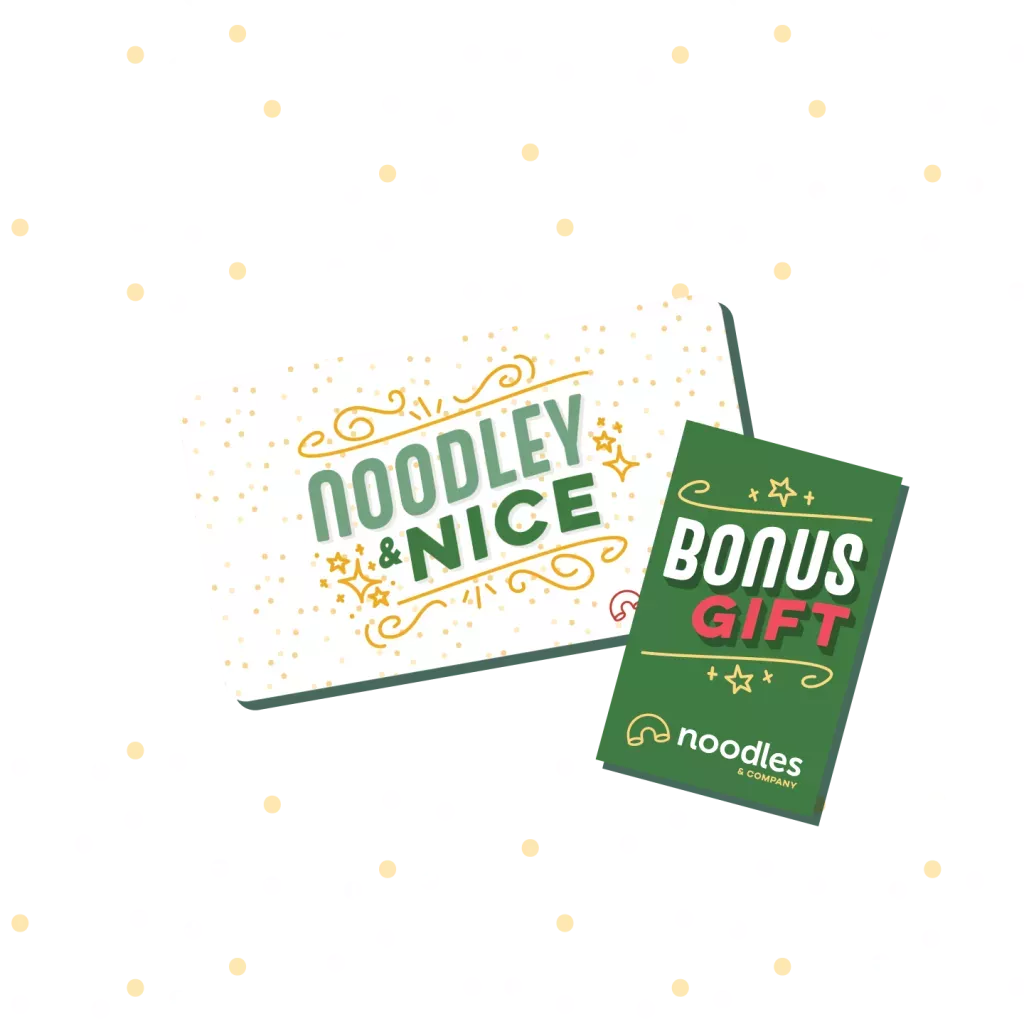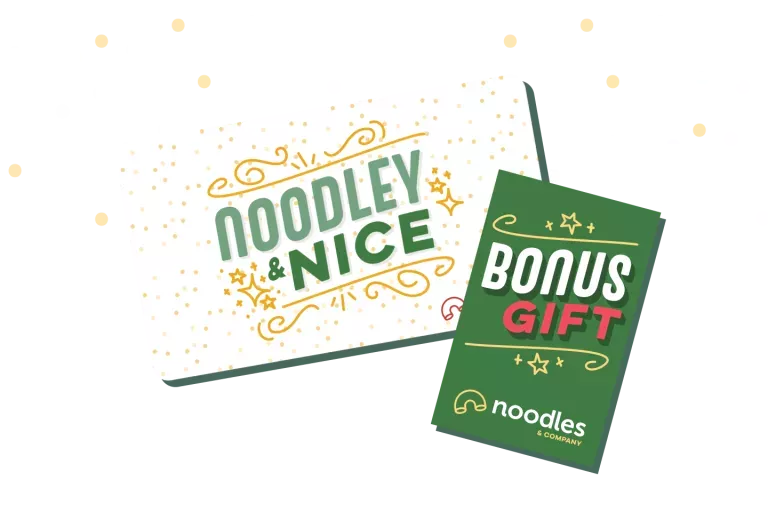 PACKED WITH FLAVOR.
POWERED
BY PLANTS.
Tasty, juicy and totally satisfying.
It's time to dig into the plant-based goodness of our tasty Pasta Fresca with Impossible™ Chicken or add the protein-packed Impossible™ Chicken Made From Plants to any of your favorite dishes.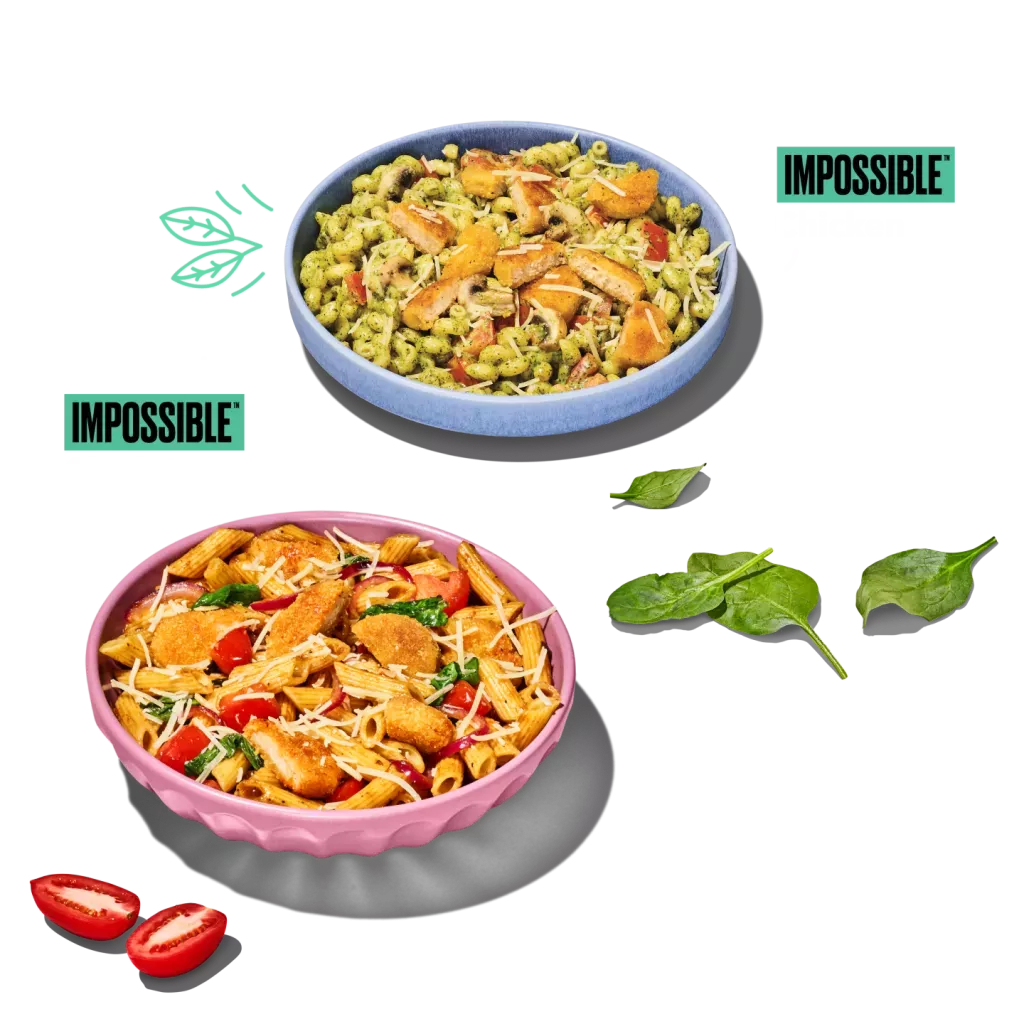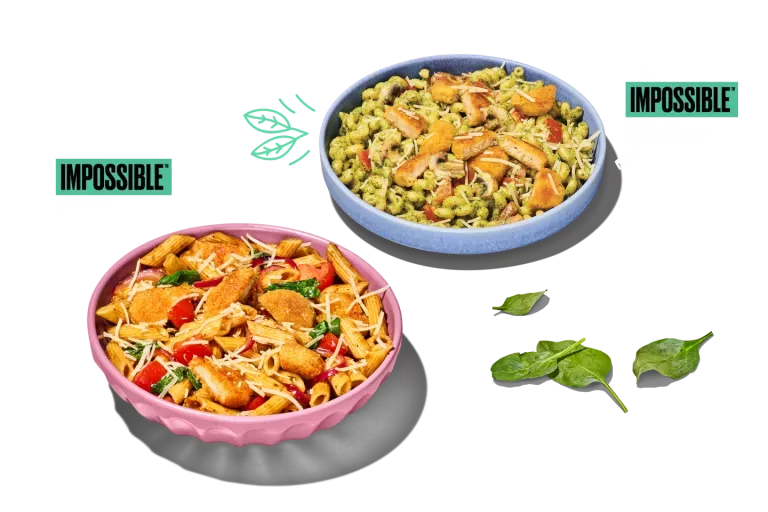 EVERY BOWL. EVERY TIME.
Whether you're ordering a Noodles fave or trying something completely new, we want your tastebuds to be your happy buds.
So, if you don't love your meal, bring it back and we'll replace it. No questions. That's our Goodness Guarantee.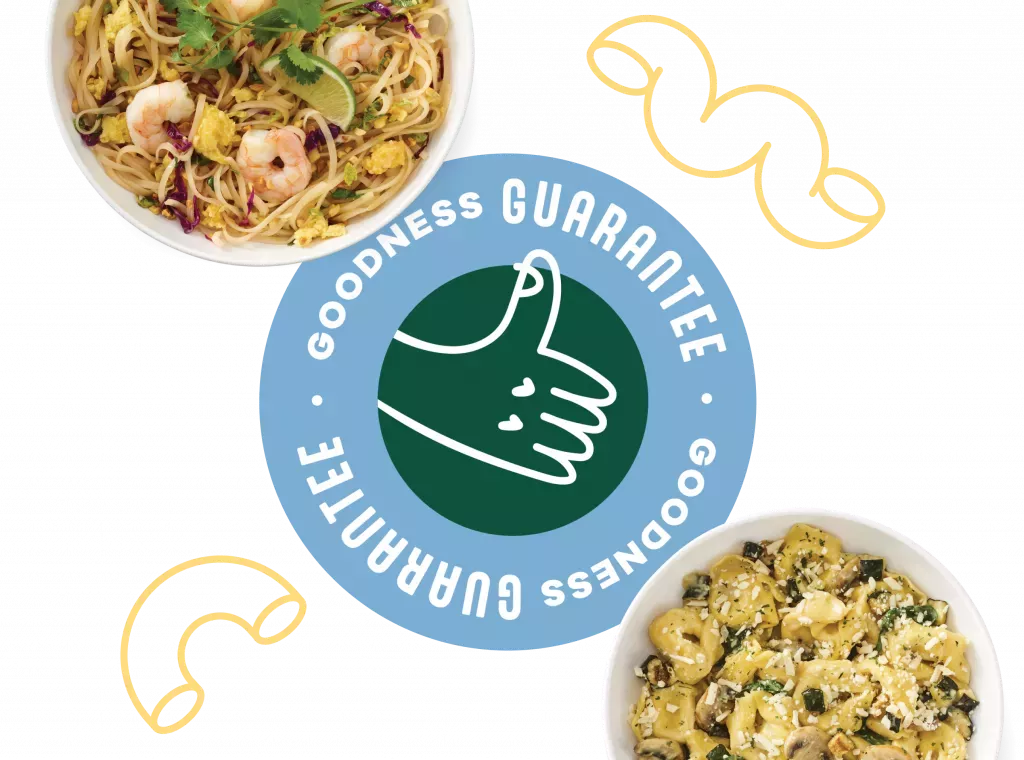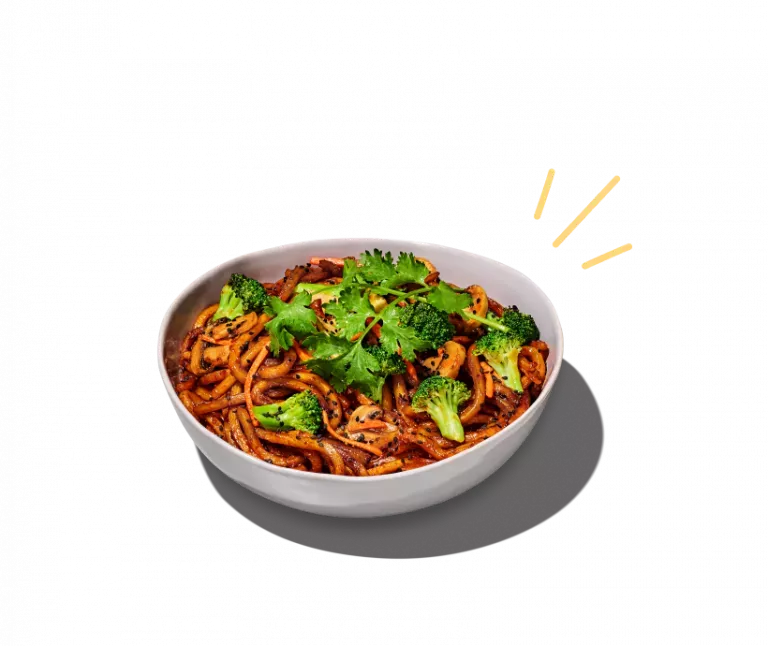 NOODLES & COMPANY

IMPACT REPORT
We are proud to share our first-ever impact report. The report outlines key initiatives we have taken across our Company to support a brighter future. Come see what we've been working on.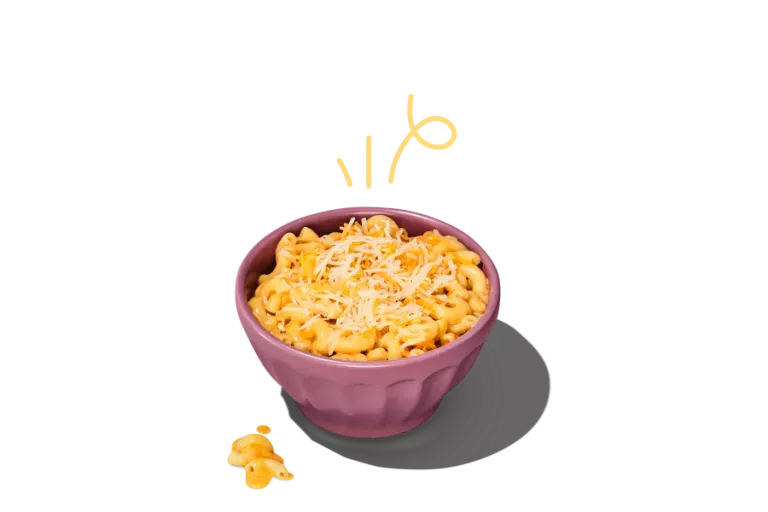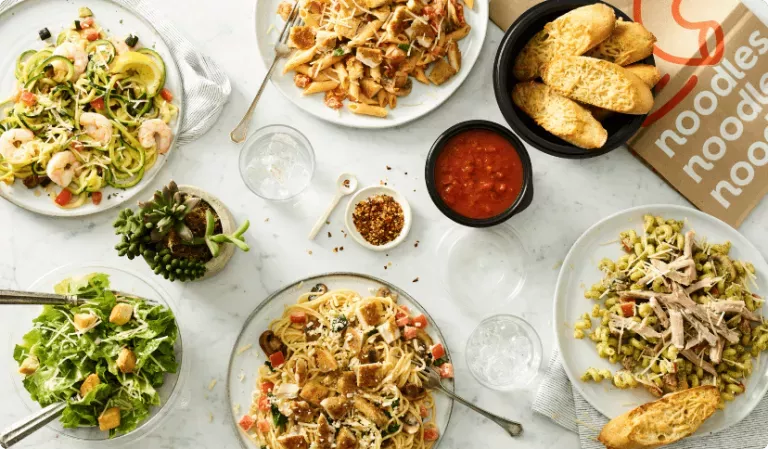 From Penne Rosa to Japanese Pan Noodles, our Med Salad to our world-famous Wisconsin Mac & Cheese, our menu is full of made-to-order, globally inspired dishes.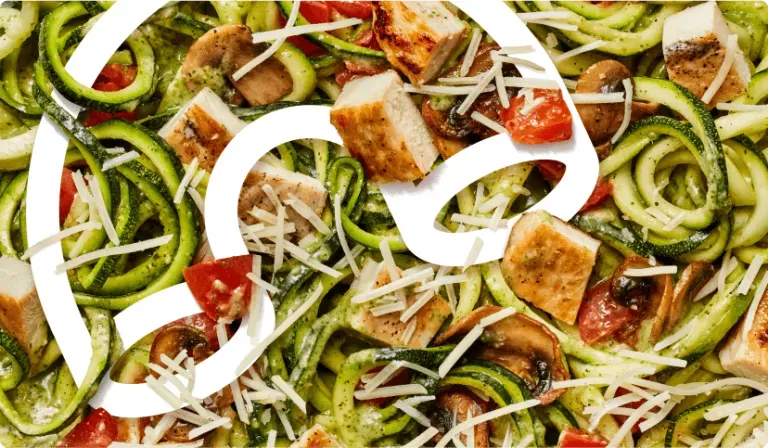 Creating exceptional mealtime experiences – at a great value – is our passion. From traditional and contemporary dishes to our own culinary creations like premium stuffed Tortellonis and innovative LEANguini, our freshly prepared noodle and pasta recipes feature individuality, creativity and the flavorful flare of cuisines from around the globe.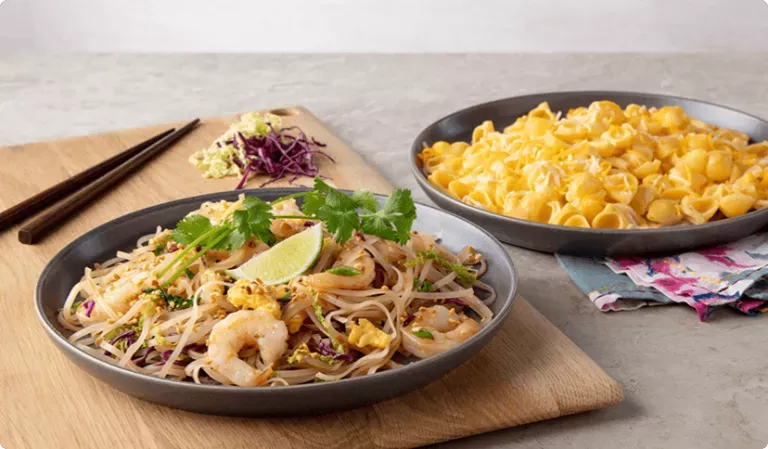 At Noodles & Company, our menu is filled with flavors sure to satisfy any craving and nearly every dietary lifestyle or preference. Whether you're gluten-sensitive, vegetarian, counting calories or just counting on something delicious, we're always serving flavors that satisfy the ways you want to eat. Use our Nutrition Calculator to find the customizations to meet your needs and goals.
Impossible™ is a registered trademark of Impossible Foods Inc.; used under license.