NOODLES
CAREERS
Uncommon Goodness for all.
Uncommon Goodness goes into everything we do. We value our team and strive to take uncommonly good care of each member, providing top benefits and uncommon career growth opportunities. If you also care about your team, bring passion and pride to work everyday and love life, hit that apply button now.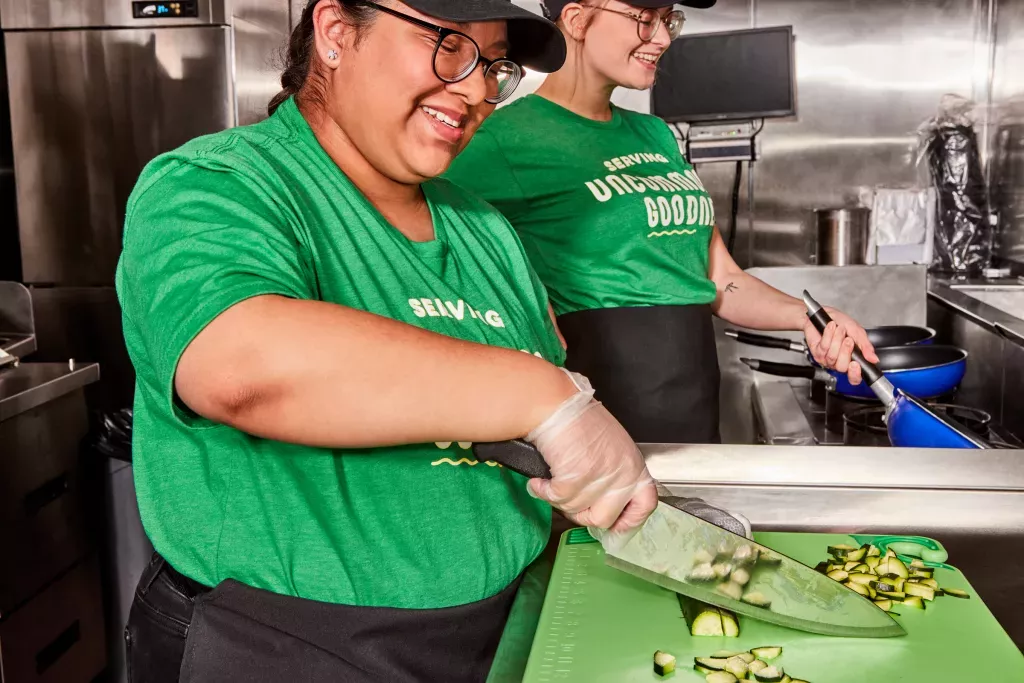 ALL KINDS OF

GOODNESS


FOR ALL KINDS OF


PEOPLE.

Our noodles dishes are unique, multicultural and full of flavor. We believe that our team members should be too. We celebrate diversity and are committed to creating an inclusive environment where noodlers can bring their full self to work. Striving for a team that represents the diverse communities and guests we serve makes us better.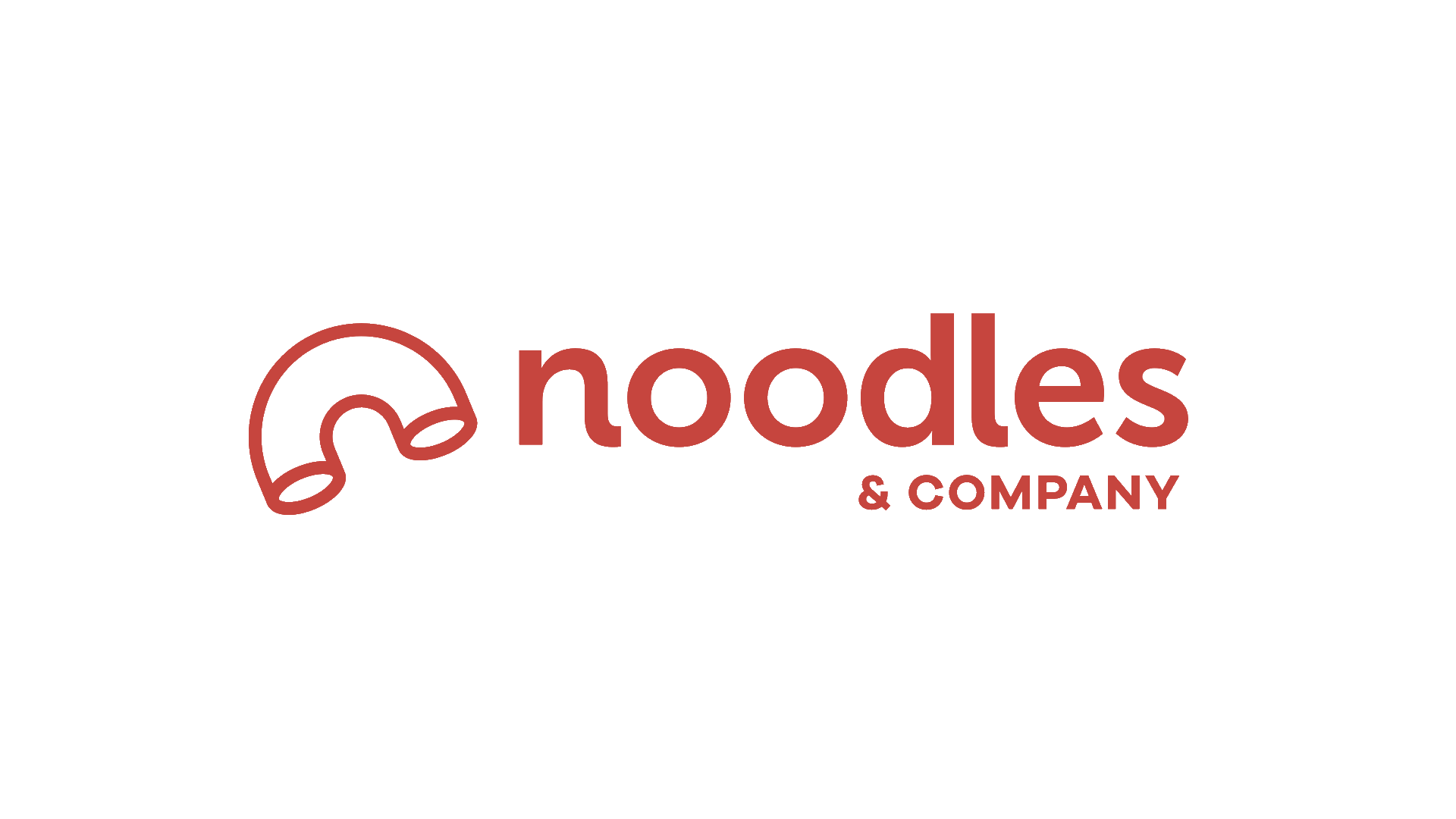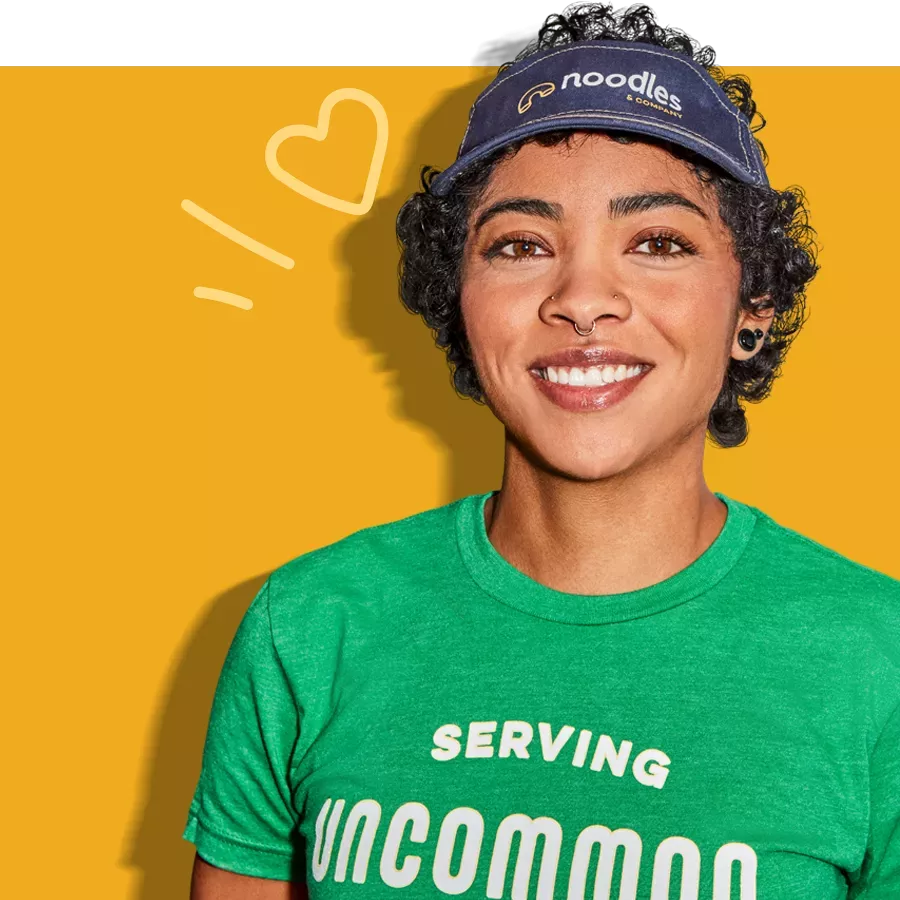 UNCOMMON PERKS
Uncommon Goodness isn't just for our guests. It's for everyone – on both sides of the counter. At Noodles & Company we serve up more than food, we dish out opportunities to our team members at work and in their lives. With perks that range from tuition support, to instant pay, to healthcare, and even sauté skills, what you get working here is as great as the food we serve. Here Uncommon Goodness is for everybody.
OUR

MISSION & VALUES
At Noodles & Company, our mission is to always nourish and inspire every team member, guest and community we serve.
We accomplish this by living our values of We Care, We Show Pride, We are Passionate, and We Love Life.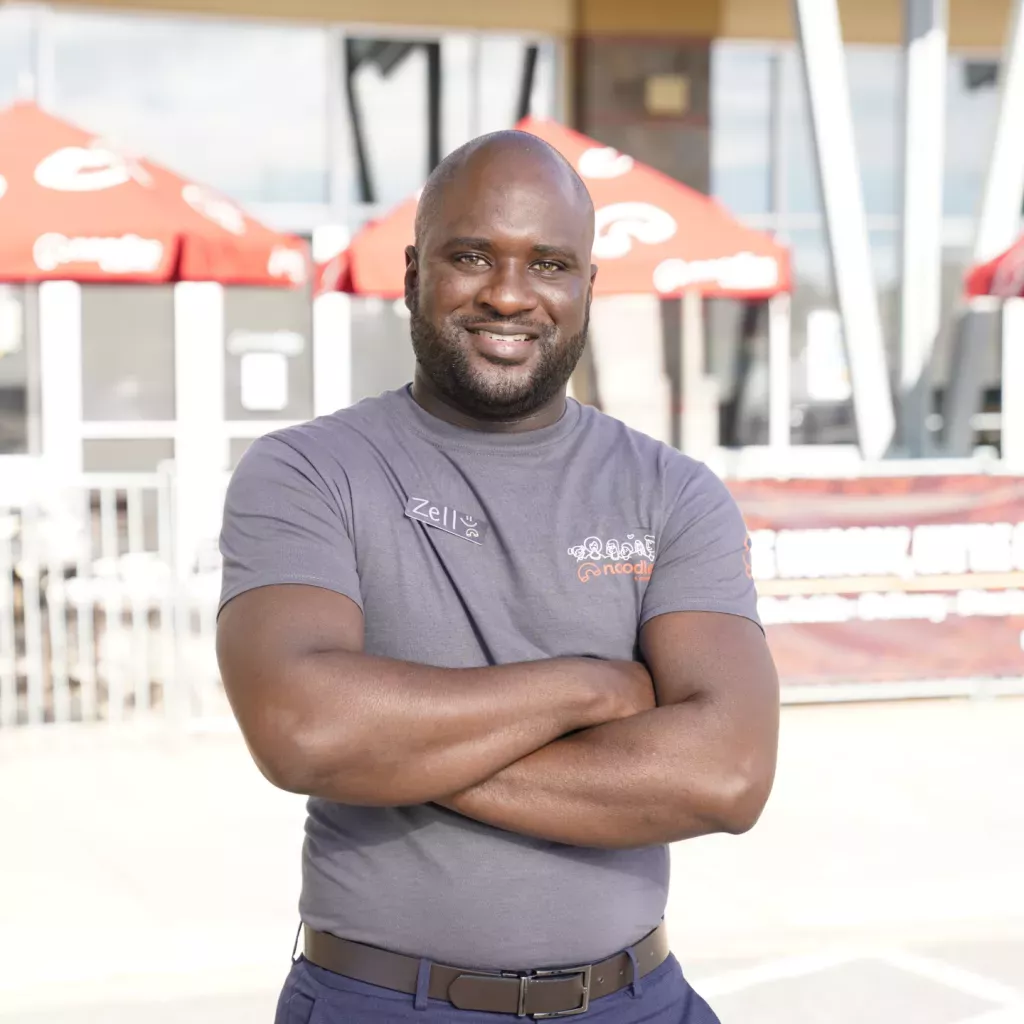 MORE

GOODNESS


FOR OUR


TEAM MEMBERS

One of the ways that we live our values is through our Noodles & Company Foundation. The Foundation works to improve the well-being of our Team Members by providing support during times of crisis.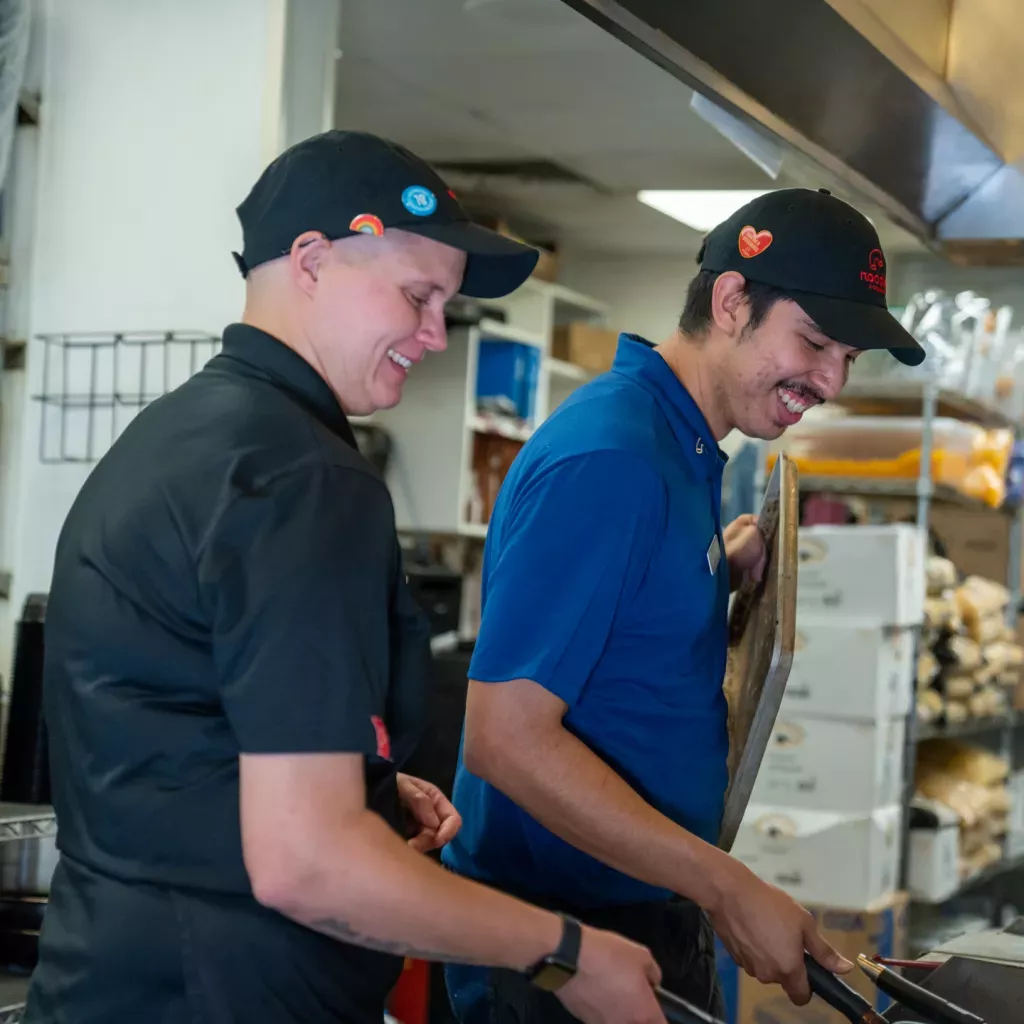 Quotes from Glassdoor
"No wonder it's voted on Forbes for best places to work! You aren't just a number here. A lot of room to grow into the company. Amazing culture, diversity & inclusion."
Shift Manager - York, PA - May 24, 2022
"At my specific location, I loved my coworkers and my managers were amazing. They were considerate and I always had great conversations at work. The pay was great for working during school as well as bonuses. Everyone was treated well and we worked together, I actually felt like family in this store."
Cashier/ FOH Team Member - Chicago, IL - June 29, 2022
"Easy systems and culture is awesome! They take care of the employees pay is good and benefits are second to none. Management team in Wisconsin region is top notch in my 20 plus years of being in the restaurant industry."
General Manager - Sheboygan, WI - August 9, 2022
UNCOMMON
GROWTH
OPPORTUNITIES
If you're motivated, we're behind you all the way. We always look to mentor, train and develop Noodles team members for their next opportunity. We encourage and support your growth and development and will help to build both your leadership and culinary skills to help you take the next step in your Noodles career. We've built a company on that premise—and redefined restaurant dining in the process. We look forward to helping you become the person you're destined to be as you create your road trip to success as a Noodler.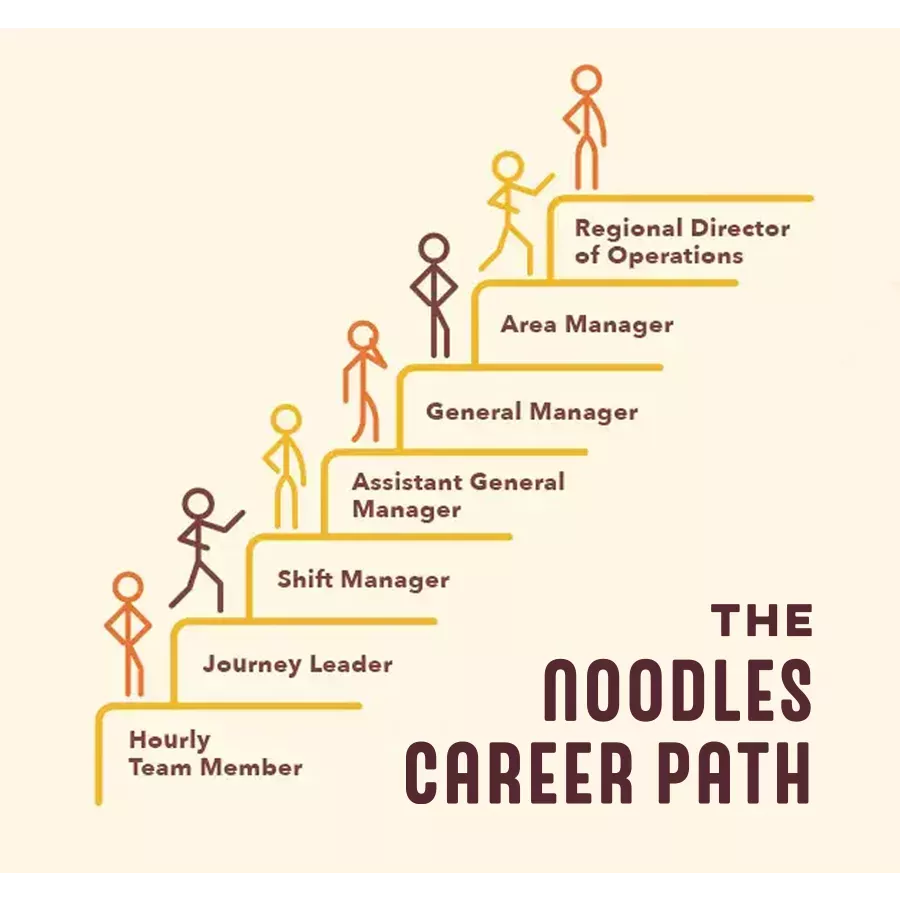 Image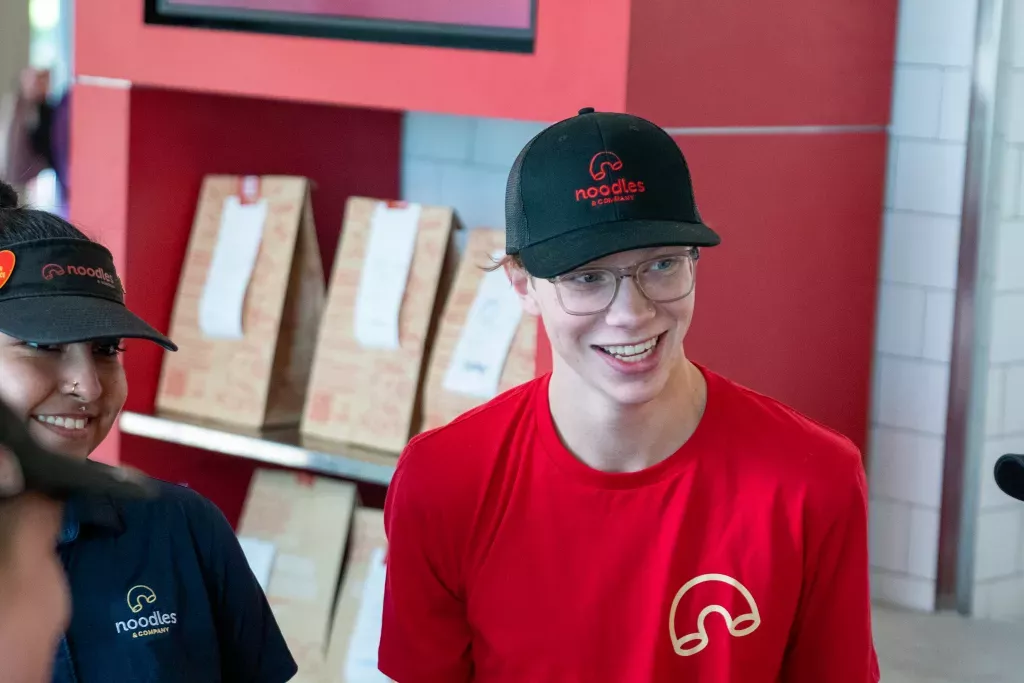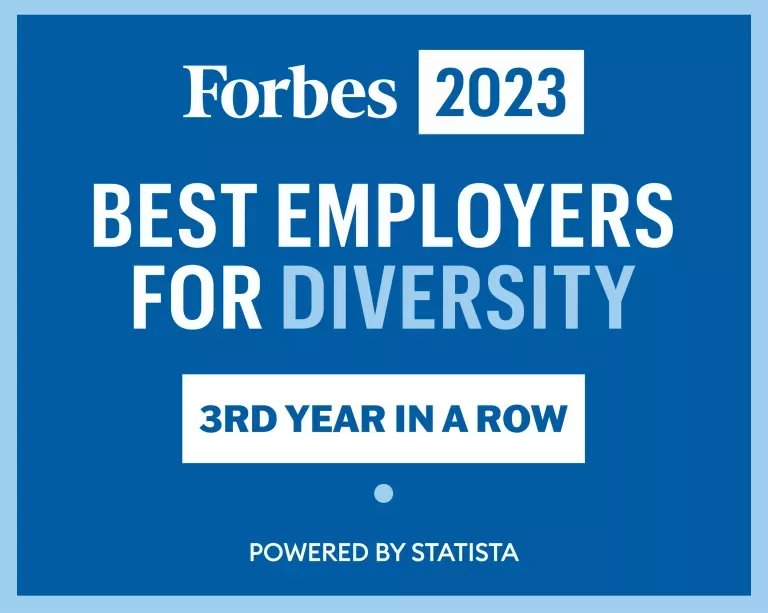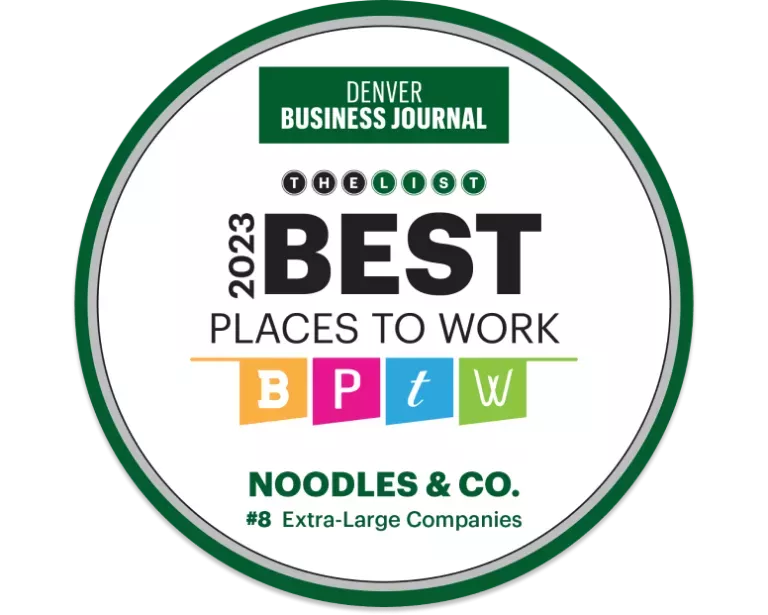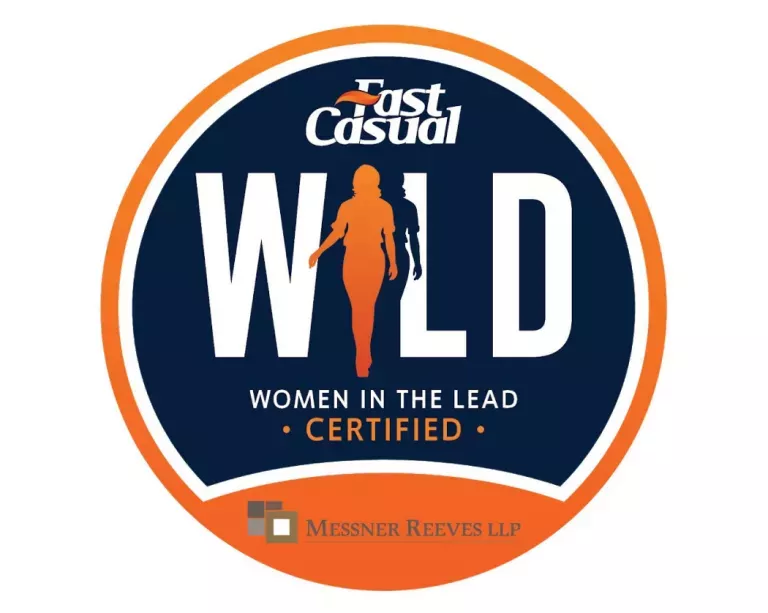 Free Bowl of Noodles with an Interview Terms and Conditions
*Enjoy a free bowl of noodles, pasta, soup, or salad at participating Noodles & Company restaurant locations when you interview for any in-restaurant position. Interviewing manager to approve Free Bowl–up to $10 value–following your completed interview.