GIFT CARDS
The perfect gift. Always made to order.
Give the gift of Uncommon Goodness with a thoughtfully tasteful Noodles gift card.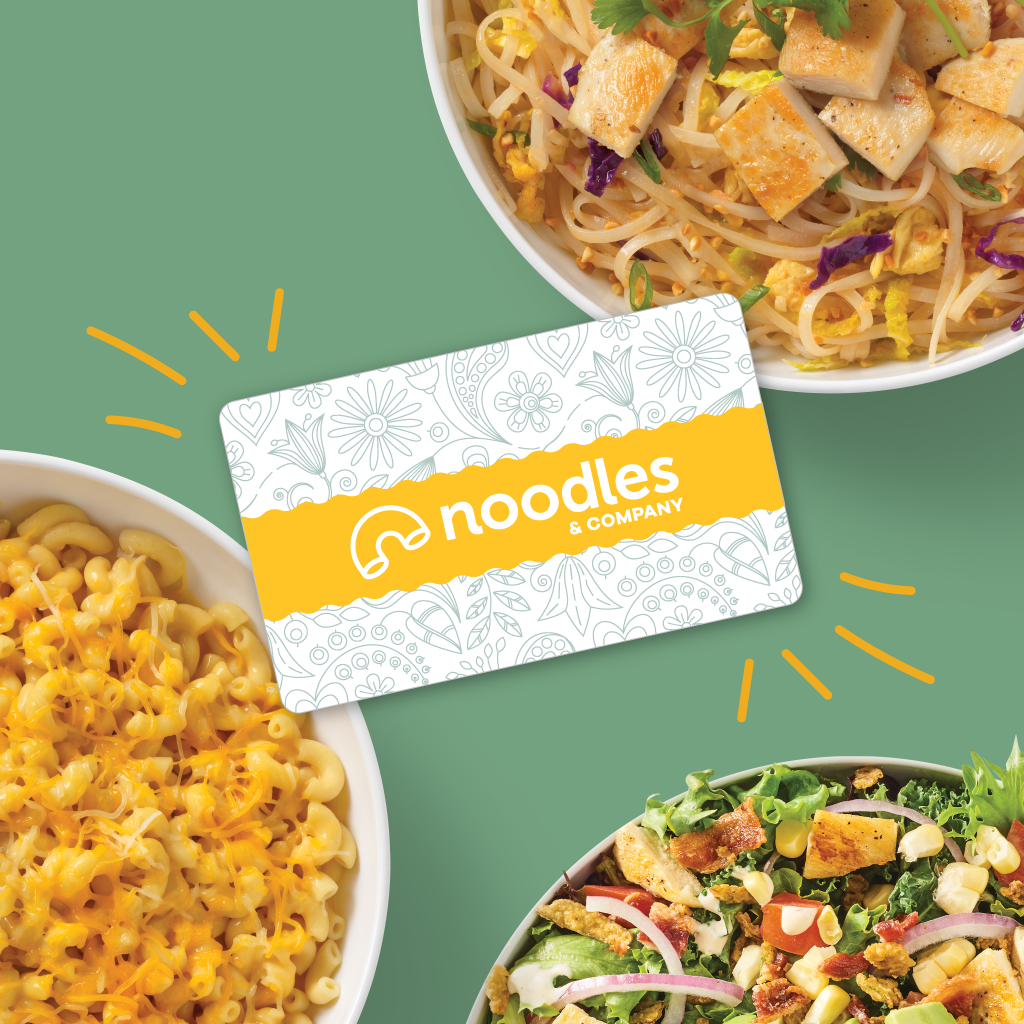 Check your
gift card balance.
If you have a crave card that begins with 884 and are experiencing issues using the card for payment online or through our app, remove the first five digits and enter the remaining 14 numbers. If you continue to have issues with the payment not being accepted, please reach out to us at [email protected].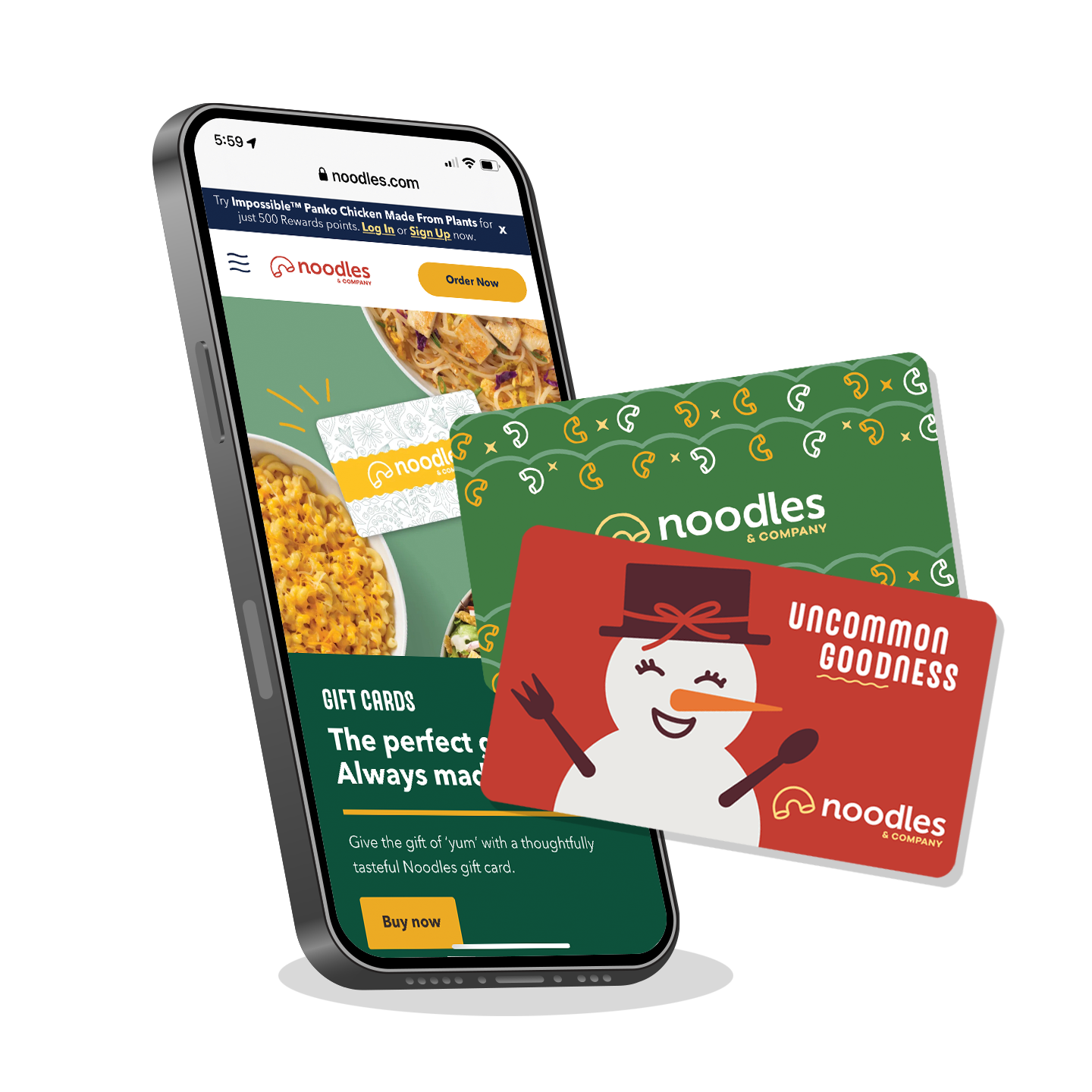 *This bonus coupon is valid for up to $5 toward your order on your next visit at participating Noodles & Company locations. VALID THROUGH January 11, 2023. Not redeemable for cash or to purchase gift cards. One time use only. If redeemed for order less than $5, value of coupon is equal to the price of the order (not including tax). We will not accept reproductions of this bonus coupon. No cash value. Use it or lose it. The coupon cannot be used toward tax. This bonus coupon is a promotional coupon and not a gift card, may not be combined with other bonus coupons or any other offers or coupons and only redeemable in-restaurant or online through noodles.com or the Noodles Rewards app.