Chicken Parmesan
like never before
Does Chicken Parmesan always come with spaghetti? Not here. We start with penne noodles, topped with crushed tomato marinara, parmesan-crusted chicken, oven-baked mozzarella and a sprinkle of parsley. That's Chicken ParmaDelicious.
And we've also made it super easy to enjoy Chicken Parmesan anytime the craving hits. Instead of waiting hours for it to be prepared and baked, you can have it fresh every time you come to Noodles, for just $10.95.*
Add your own twist if you'd like. Take it home and make a Chicken Parmesan sandwich with our classic baguette. We're not judging.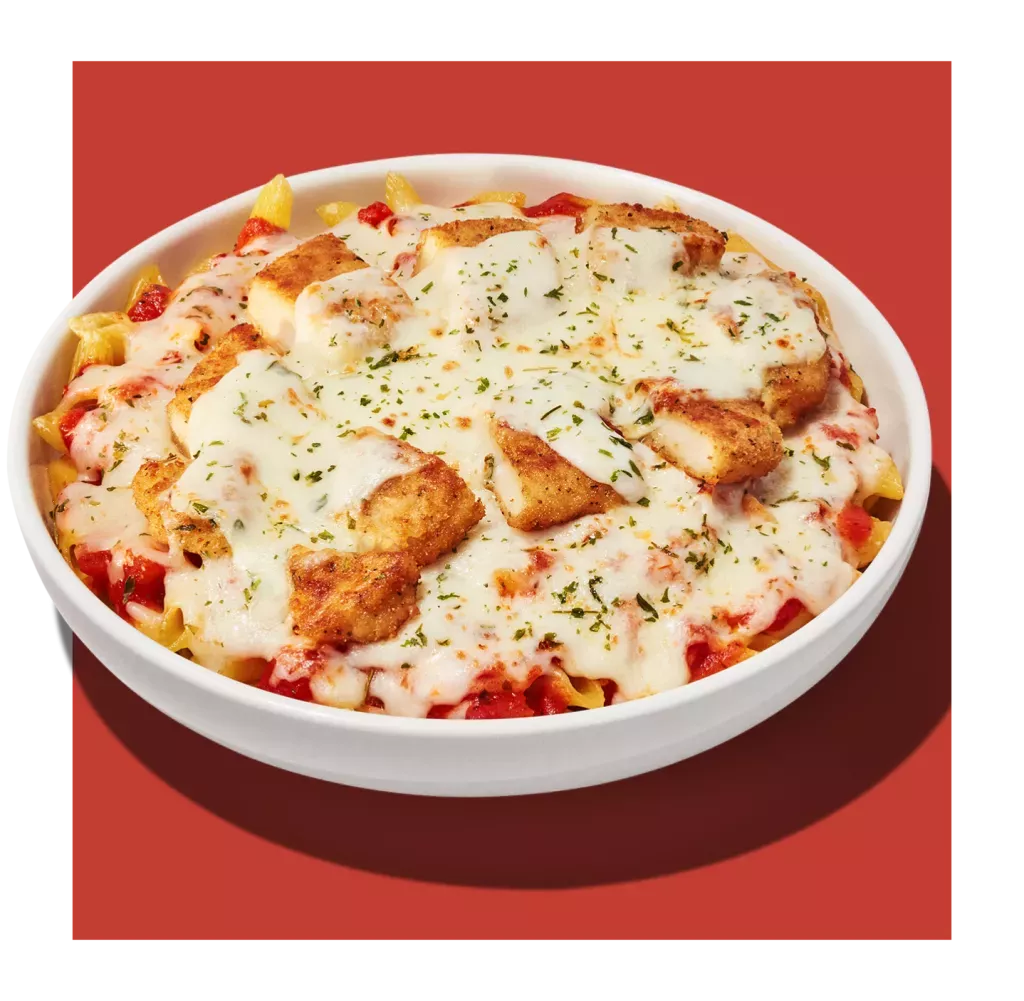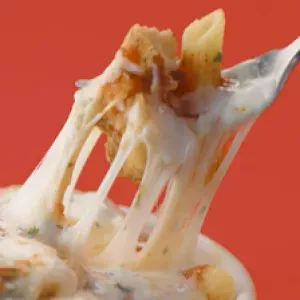 Chicken ParmaCheesy
If you like cheese, you'll love it on this dish. Our mozzarella is oven-baked and melted to ooey-gooey perfection.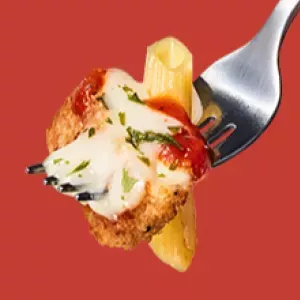 Chicken ParmaCrispy
Our parmesan-crusted chicken is crispy on the outside and juicy on the inside. Our whole meat chicken breast is covered in parmesan, romano, and cheddar, cooked fresh to order for ultimate crispiness.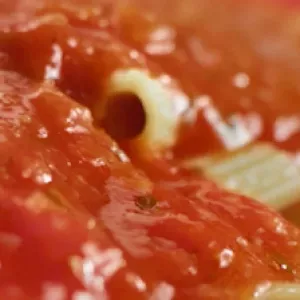 Chicken ParmaSaucy
Our Noodles marinara sauce is made with crushed tomatoes, onion, tomato paste, canola/olive oil, garlic, black pepper, thyme, oregano, and chili pepper.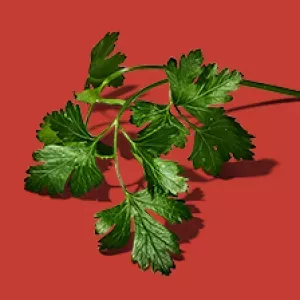 Chicken ParmaYummm
Wait. It's almost done. We then garnish it all with a final touch of parsley to create a ParmaMasterpiece.
Oven-baked Chicken Parmesan
Our Chicken Parmesan dish is oven-baked till bubbly so every bite is deliciously warm and melty. There's no better way to make it. And it doesn't stop there. Look out for more new oven-baked pasta dishes from Noodles coming soon.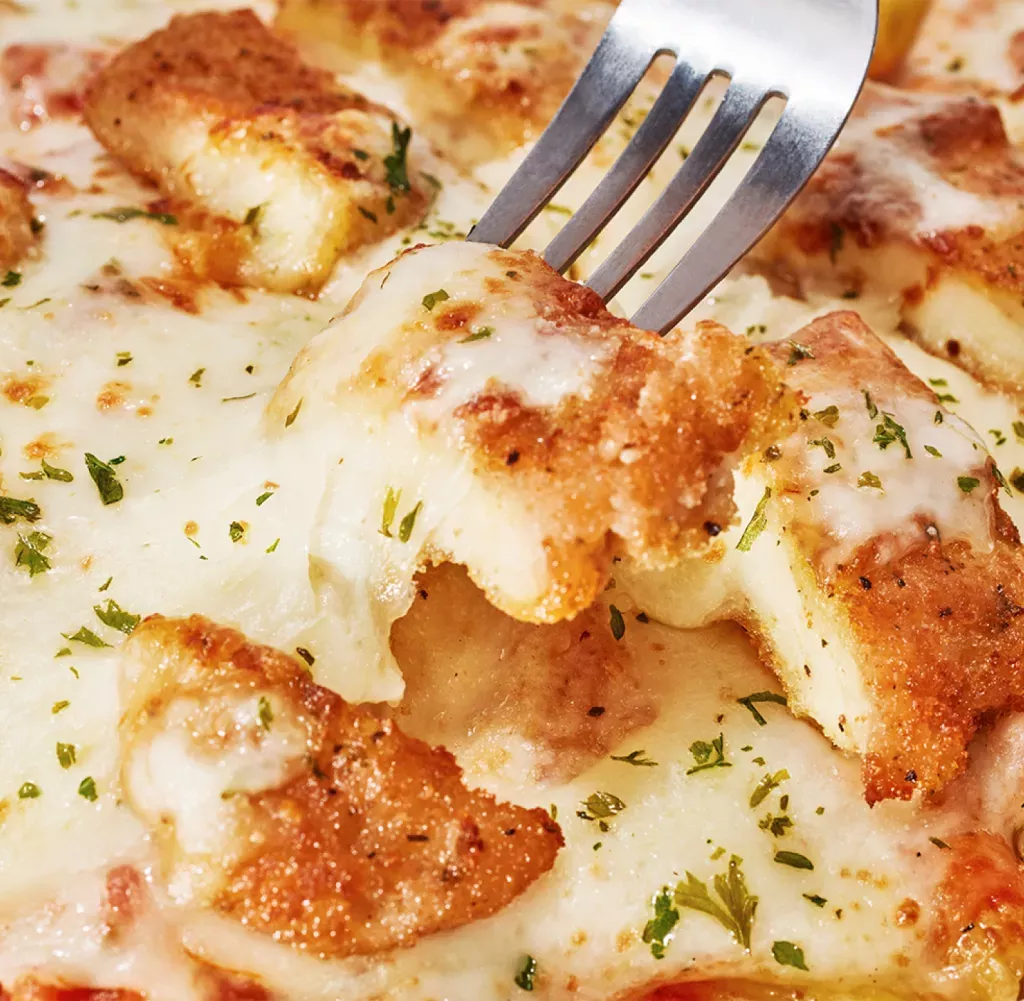 The Chicken Parmesan Experience
What goes well with Chicken Parmesan? Good question. We've got a variety of ways to indulge in it. Try our Chicken Parmesan with a starter, side, dessert, or all three. Each compliments the taste in it's own delicious way.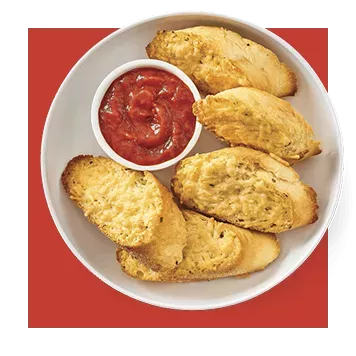 Starter: Cheesy Garlic Bread
Add a garlic buttery crunch to your meal, complimenting the flavors of the Chicken Parmesan while soaking up the marinara sauce so you don't miss a drop.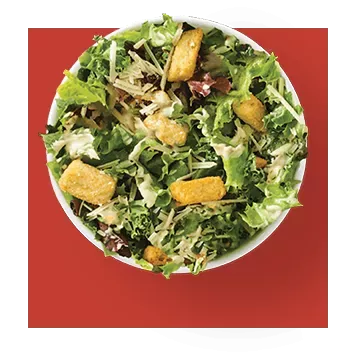 Side: Caesar Side Salad
Compliment your dish by changing up the flavor from the cheesy rich and tangy tomato of the Chicken Parmesan to a fresh, crisp, tart, umami salad that cleans the palate, keeping the taste buds happy.
The Chicken Parmesan
Song
Everyone loves Chicken Parmesan. So much so, there's even a theme song about it.
Chicken Parm FAQ
Who invented Chicken Parm?
It must have been a culinary mastermind.
While no one knows exactly who invented it, it's widely accepted that it all started in the restaurants of Italian immigrants.
Where did Chicken Parm come from?
Some say New York City. Others say heaven. And some sources trace one of the first Chicken Parmesan recipes to 1944 Maryland.
What is the difference between Chicken Parmesan and Chicken Parmigiana?
One is pronounced "parmesan". One is not. Other than that, they're the same! Chicken Parmesan and Chicken Parmigiana are just different names for the same exact recipe.
Why is it called Chicken Parmesan if it's made with mozzarella?
The chicken is parmesan-crusted. Are you hungry yet?
When will Chicken Parmesan come to Noodles & Company?
It's already here. What are you waiting for?

*Price may vary per location.