An exciting first year of Uncommon Goodness
From culinary innovations and exclusive offers for Rewards members, to honoring our nation's food service workers and bringing forward more industry-leading benefits, we've made an uncommonly good impact since the launch of our breakthrough brand platform on May 4, 2022.
---
Image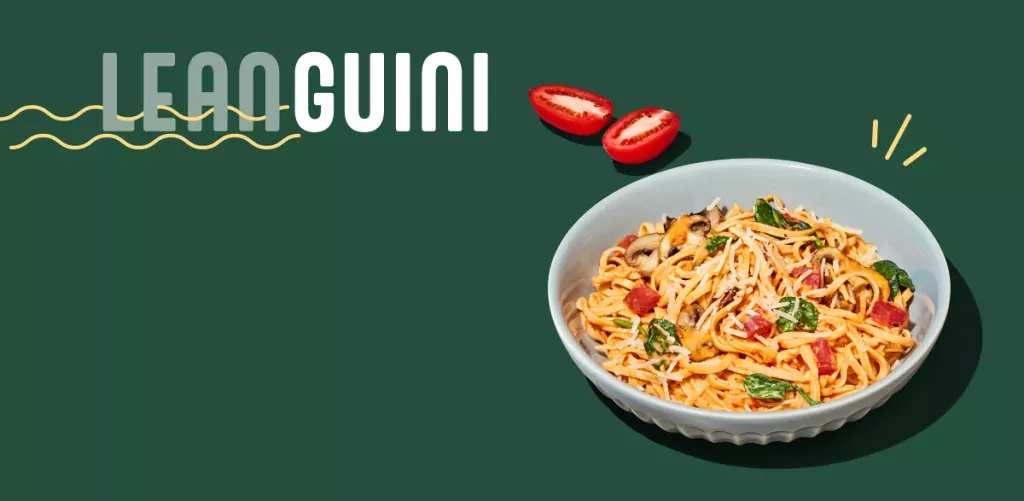 LEANguini Launch
May 18, 2022
Noodle's innovative culinary team continues to delight our guests and meet their mealtime needs with the creation of LEANguini, our new lower carb, higher protein noodle (compared to traditional wheat pasta). Rewards members enjoyed an exclusive first taste prior to the nationwide roll out.
---
Image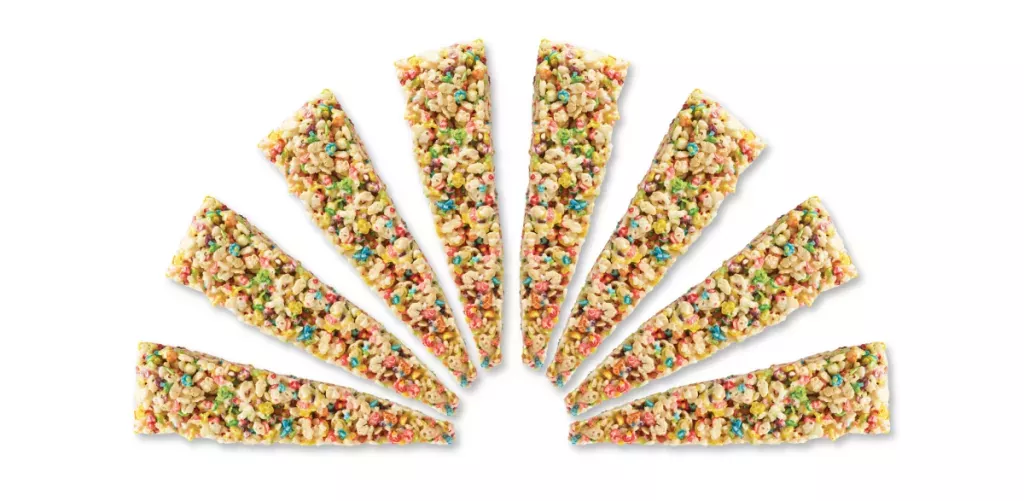 Pride Crispy
June 2022
As part of our continued commitment to put people, food and our communities first, we celebrated Pride Month by pledging $25K – from sales of our exclusive Pride Crispy – to support Out & Equal, the premier organization advocating for LGBTQ workplace equality.
---
Image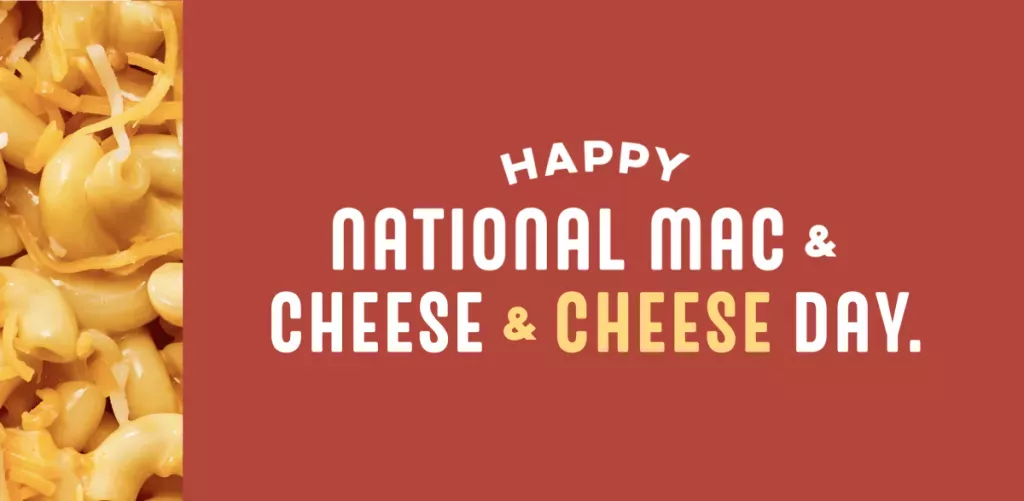 National Mac & Cheese Day
July 7, 2022
In celebration of the year's tastiest holiday, Noodles Rewards members received a free small bowl of Wisconsin Mac & Cheese with the purchase of a regular entrée. Additionally, anyone who ordered Mac & Cheese received a free side of cheese sauce.
---
Image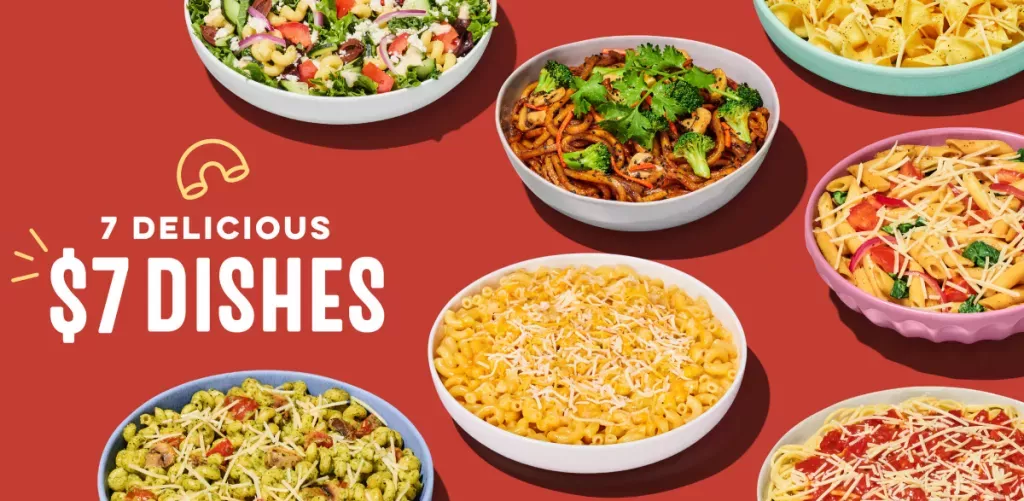 Launch of 7 Delicious $7 Dishes
July 20, 2022
From our world-famous Wisconsin Mac & Cheese and Japanese Pan Noodles to Pesto Cavatappi and more, we created a new value menu that spotlighted the fresh and flavorful variety of the many guest favorites we offer starting at just $7.
---
Partnership with BetterHelp
January 4–31, 2023
To promote wellness around the importance of mental health, guests were invited to take advantage of a free, one-month trial of BetterHelp online therapy services [up to $1M] by simply visiting any Noodles & Company location or our website.
Image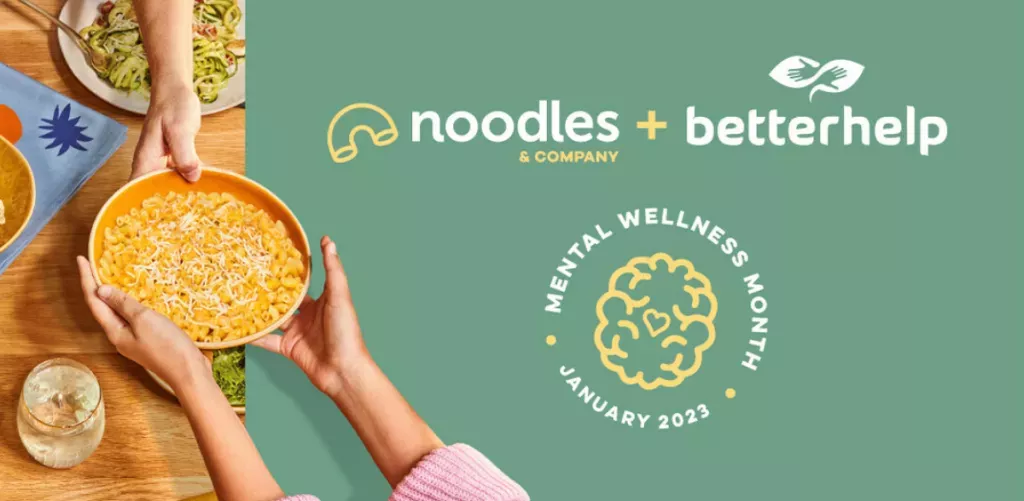 ---
Employee Appreciation Day
March 2, 2023
In recognition of their dedication and hard work, Noodles invited food service workers across the country to come in and enjoy – along with our sincere appreciation – a free bowl of Noodles.
Image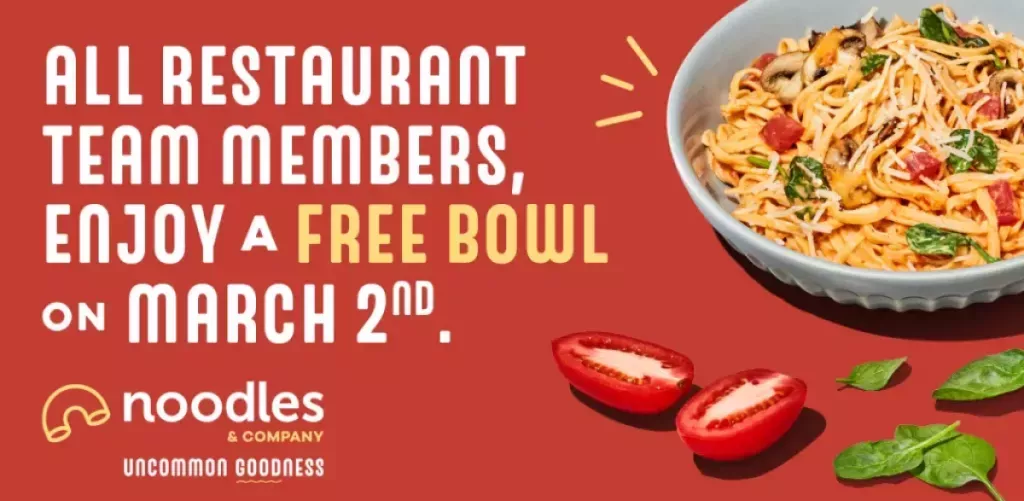 ---
Backyard BBQ Chicken Salad
March 15, 2023
With the return of warmer days, it was the perfect time to introduce guests to the latest addition of our expansive better-for-you menu options and our delightfully fresh, sweet and tangy Backyard BBQ Chicken Salad.
Image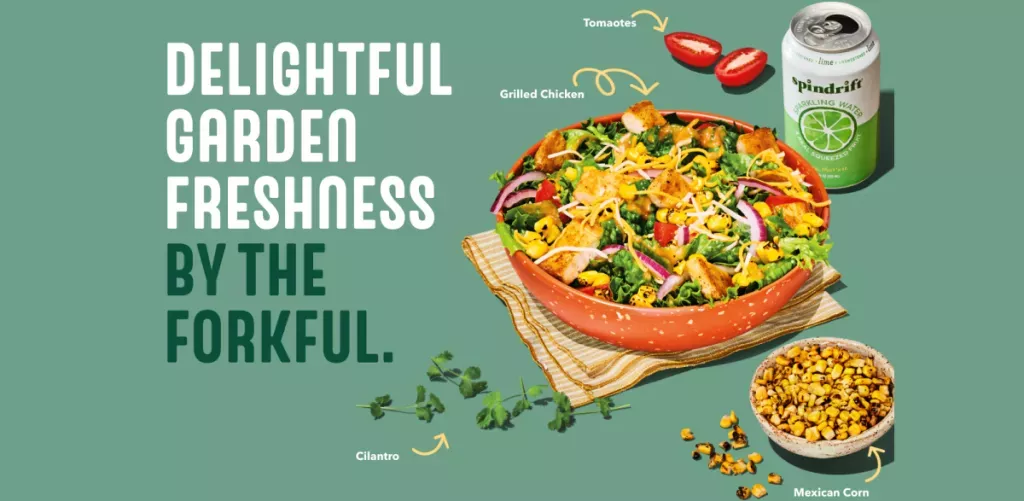 ---
Launch of Extra Goodness
April 3, 2023
To ensure that our most loyal guests continue to feel valued and appreciated, we introduced Rewards members to an uncommon perk where they received a valuable new reward in their account wallet every day.
Image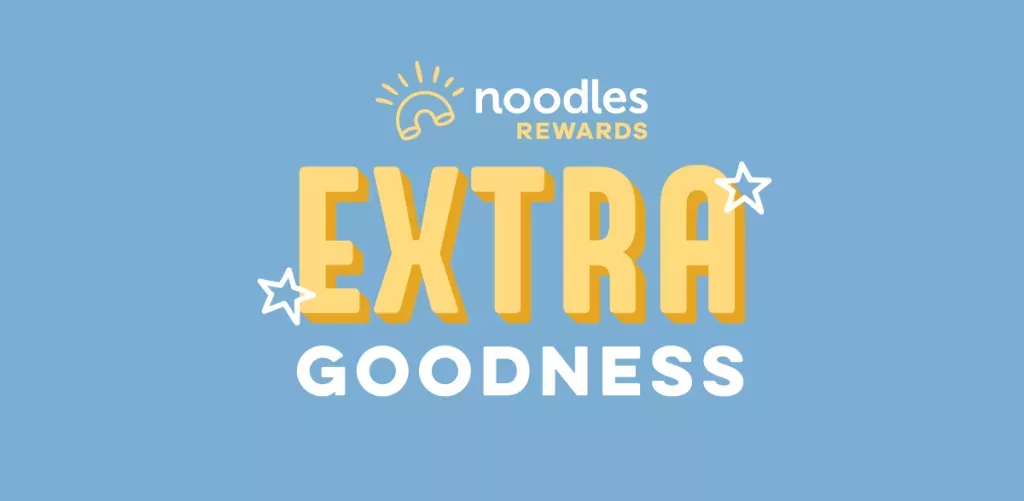 ---
New to our list of

Team Member Benefits
Image
We believe that Uncommon Goodness starts from the inside out, which is why we've also invested in growing our best-in-class team member benefits.
Immigration reimbursement
To assist team members in renewing, obtaining or supporting work authorization, citizenship or immigration status, Noodles & Company will reimburse team members up to $500 every two years to aid them with fees associated with their immigration or work status journey.
General Manager Equity Partner Program
Noodles general managers now have the opportunity to enter a General Manager Equity Partner Program. Based on meeting specific short and long-term performance objectives, those who qualify will receive $50k of restricted stock units upon three years from entry into the program.
Noodles Balance Bucks
Noodles incentivizes assistant general managers and above to invest in their mental, financial and physical health through Balance Bucks, an annual reimbursement for qualifying expenses (up to $625). Team members can receive reimbursement for expenses that directly tie to their mental, financial and physical wellbeing. Examples of covered expenses include gym membership, pet adoption, cleaning services and more.
2022 quarterly mental health series
Noodles will host quarterly live virtual and in-person mental health workshops focused on equipping leaders with the tools they need to take care of themselves and their teams.
Noodles Resource Groups (NRGs)
Noodles is proud to introduce its version of Employee Resource Groups or Affinity Groups, called Noodles Resource Groups (NRGs), with two new NRGs: PROUD and THRIVE. PROUD is focused on the LGBTQIA+ community and their allies and THRIVE is centered on providing a platform for BIPOC team members and allies.
Uncommon Goodness Ambassadors
Noodles is hiring a team of Uncommon Goodness Ambassadors who are tasked with doing uncommonly good things for Noodles guests in-restaurant, digitally on social media and through in-person activations within their communities.