In 2022, Noodles proudly sponsored and participated in a number of local events to support the communities we nourish and inspire.
Three Triathlons in Boulder Metro Area
Our team was on hand happy to feed the participants at these triathlons after completing their tremendous feat.
---
Image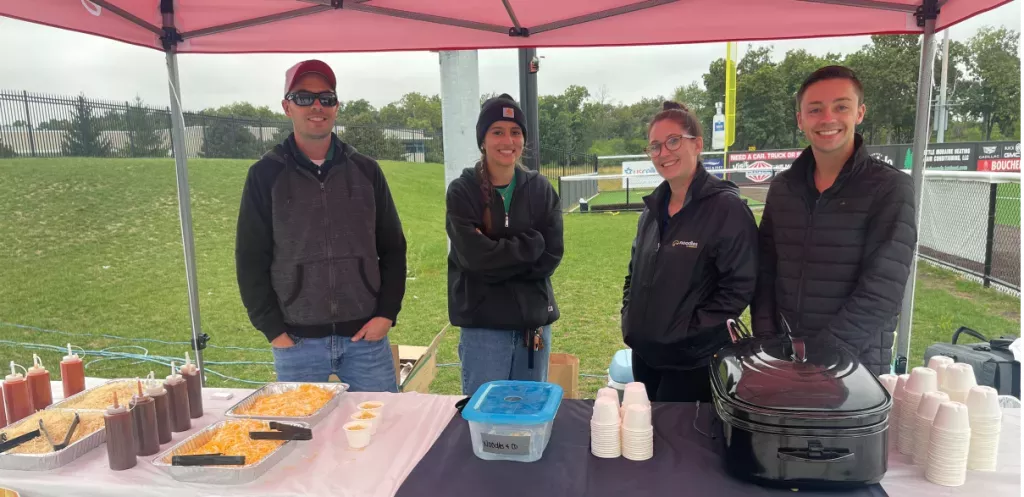 Wisconsin Mac & Cheese Festival
Noodles distributed 300 servings of our mac & cheese, and also offered a variety of mac bar toppings for the participants to add to their sample.
---
Three Light The Night Walks
Denver, Idaho, and Virginia
For the Denver walk, Noodles fed 400 VIP's dinner. In Richmond, Noodles gave out over 1000 samples to walk participants. And in Boise, Noodles fed dinner to over 100 walk participants.
Image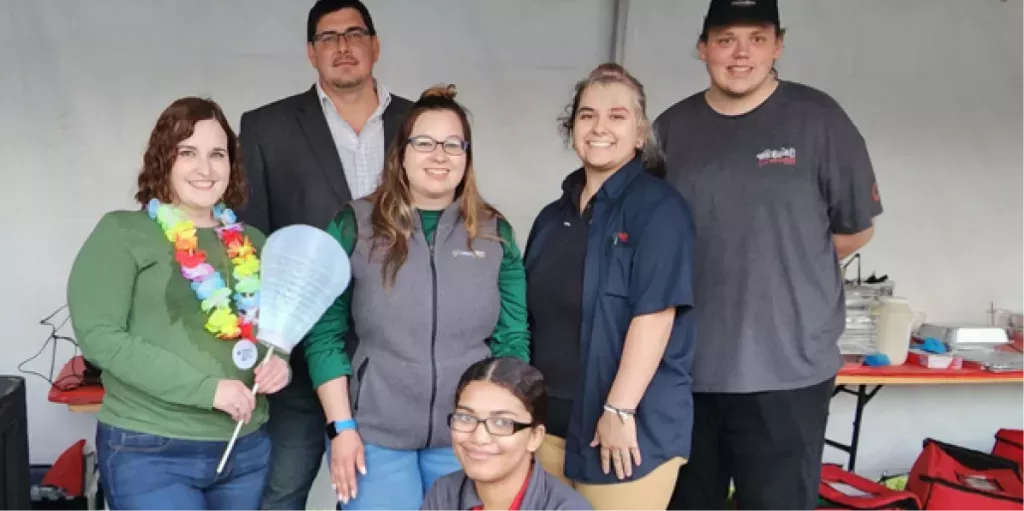 ---
Image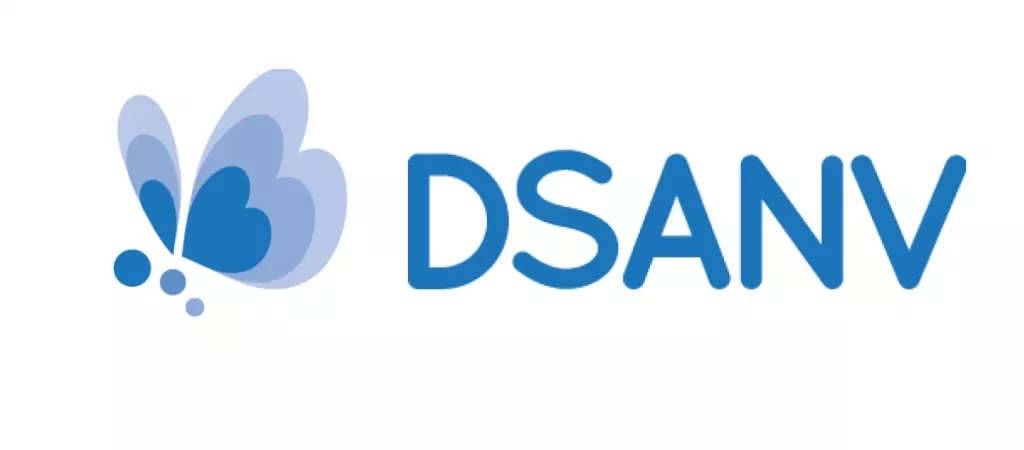 Main food sponsor for Down Syndrome Association Walk
Virginia
Noodles served lunch to over 300 walk participants..
---
Feast with the Beasts
At Wisconsin Zoo
Noodles handed out 2000 samples in our 12th time doing this event.
Image
---
Image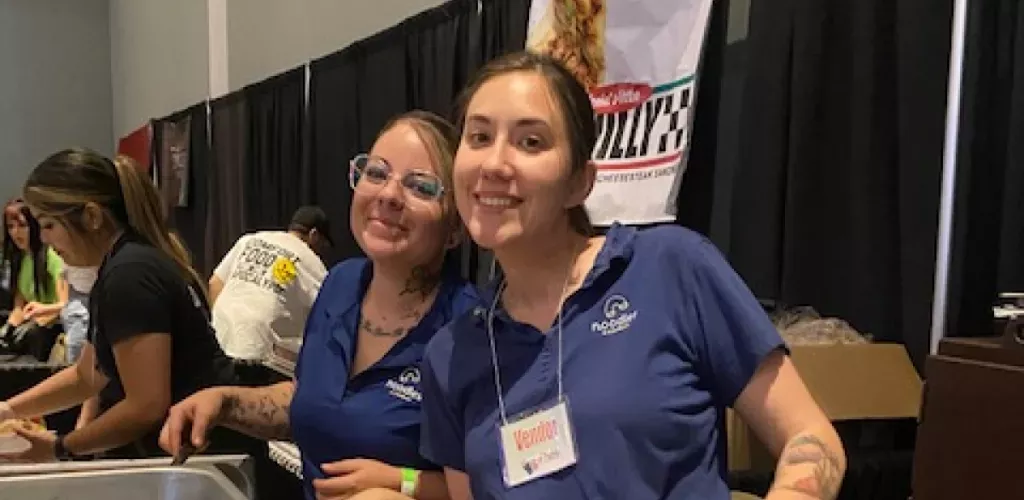 Taste of Pueblo
We celebrated our 5th year at this event, distributing samples to over 300 participants.
---
Bolder Boulder
This year, Noodles provided coupon codes on the bibs for a free Small Entrée and/or $4 OFF the next purchase of $12 or more.
Image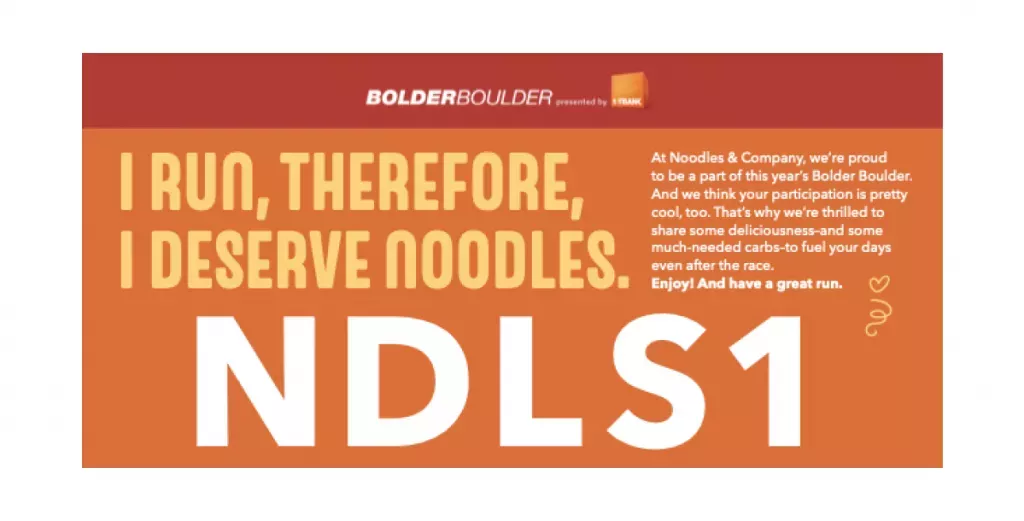 ---
Teacher Appreciation Week/Nurses Appreciation Week
In May, Noodles offered BOGOs to both teachers and nurses. In the end, we received well over 700 redemptions from teachers alone.
---