June 2023
Noodles & Company, the national fast-casual chain known for spreading Uncommon Goodness with its globally inspired noodle bowls, best-in-class service, and values-centric culture, continues its annual Pride Month give back with the return of its signature Pride Crispy. For the third year, Noodles pledged to donate up to $30,000 to Out & Equal, the premier organization advocating exclusively for LGBTQIA+ workplace equality, with help from Pride Crispy sales, throughout the month of June. Noodles & Company stands in solidarity with the LGBTQIA+ community and to date, has donated $45,000 to Out & Equal by directly supporting inclusion and equality efforts in the workplace.
"For us, Pride Month means continuing to establish an environment where all feel welcomed and cared for, a value that is at the center of everything we do at Noodles," said Sue Petersen, executive vice president of inclusion, diversity, and people. "We are taking direct action through our Out & Equal give back to advance our inclusion and diversity efforts and to further the mission of LGBTQIA+ workplace equality by educating our team members and guests."
For the first time, Noodles also promoted education and LGBTQIA+ awareness in June by placing an interactive QR code on the nutritional sticker of each crispy, called Message in a Crispy. The QR code drives guests to noodles.com/pride where they can learn about LGBTQIA+ facts, history, and commemorate the message that Pride is a celebration of love. In addition, Noodles also introduced the Pride Crispy Cam, encouraging LGBTQIA+ couples to celebrate their love and affection with the world by submitting a photo for the brand to share on its Instagram stories.  
Being based out of Broomfield, CO, Noodles is proud to have had many team members from the corporate support office and local restaurants walk in Denver's Pride parade which took place on June 25th in the heart of downtown. Noodles' PRIDE group and social media team handed out Noodles Pride merch and showcased their support across all social channels with a caption that read: "Today we move forward as one. All noodles welcome!" You can view this post and more by visiting our pages at:
Facebook: facebook.com/noodlesandcompany
Twitter: @noodlescompany
Intsagram: @noodlescompany
TikTok: @noodlescompany
Image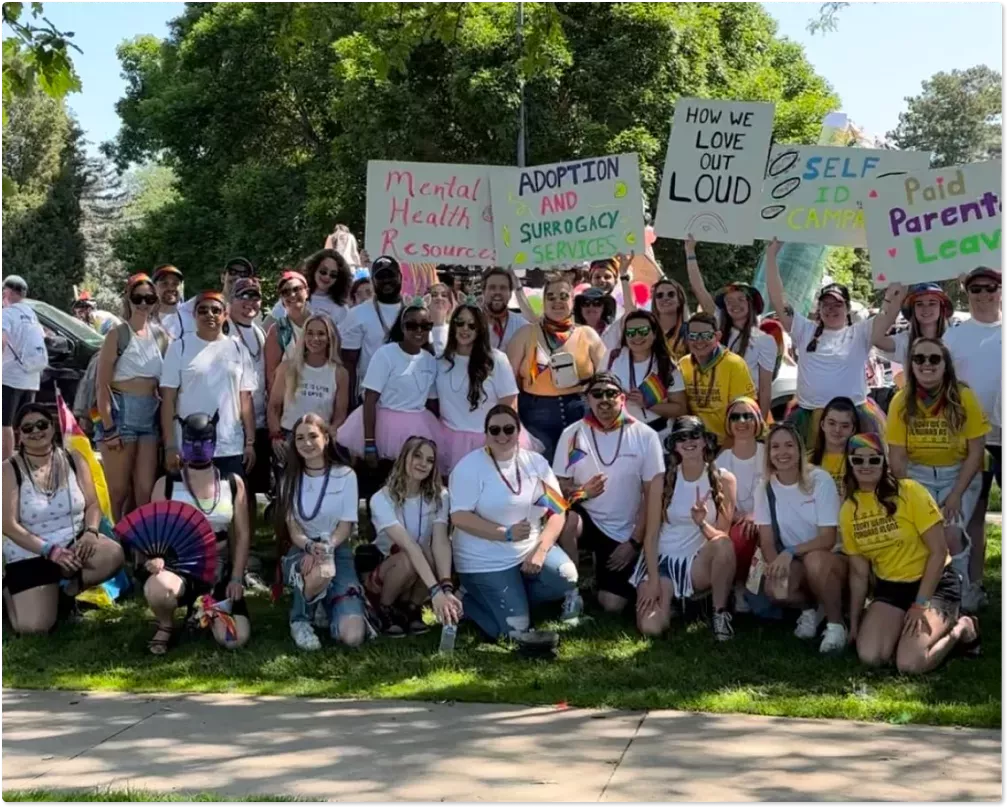 Image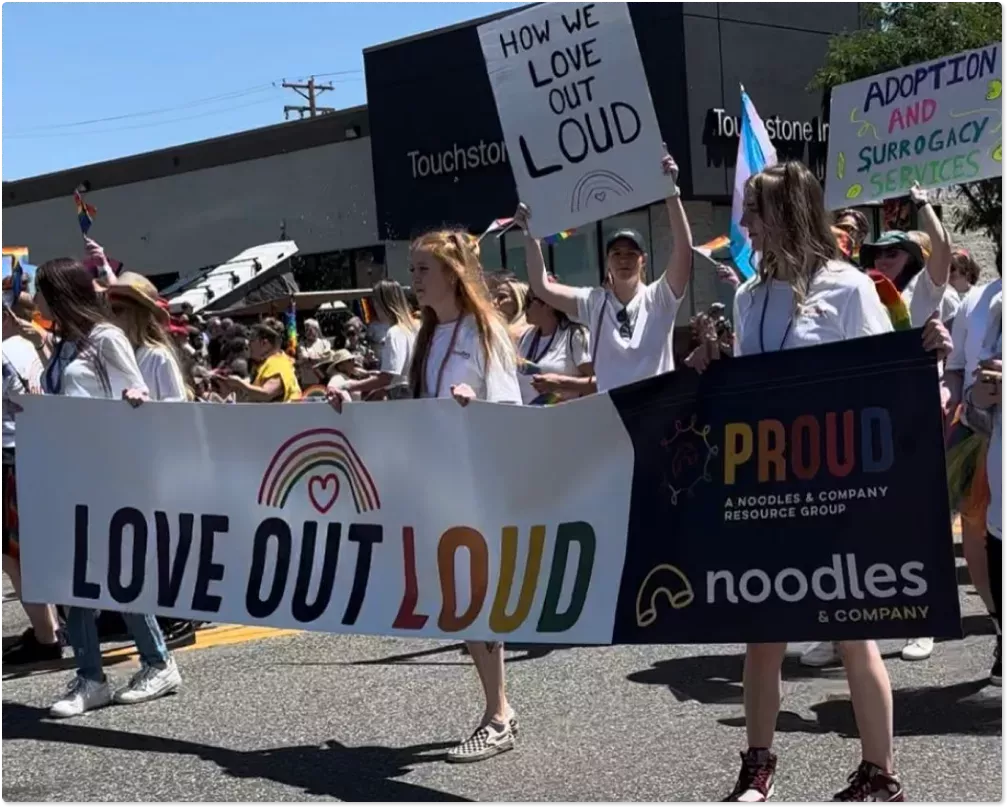 Noodles Leads with Inclusivity + Diversity
For more than 25 years, Noodles & Company has committed our efforts to nourishing and inspiring every team member, guest and community we serve through cultivating an environment where all feel welcomed and safe and can be their most authentic selves. Here are some of the ways we've dedicated ourselves to inclusion and diversity in our business: