The chicken-free chicken has landed.
Introducing Impossible™ Panko Chicken.
Treat your tastes to the protein-packed goodness of Impossible™ Panko Chicken Made From Plants. Discover all the savory, irresistible flavor today. Try it with all your Noodles favorites.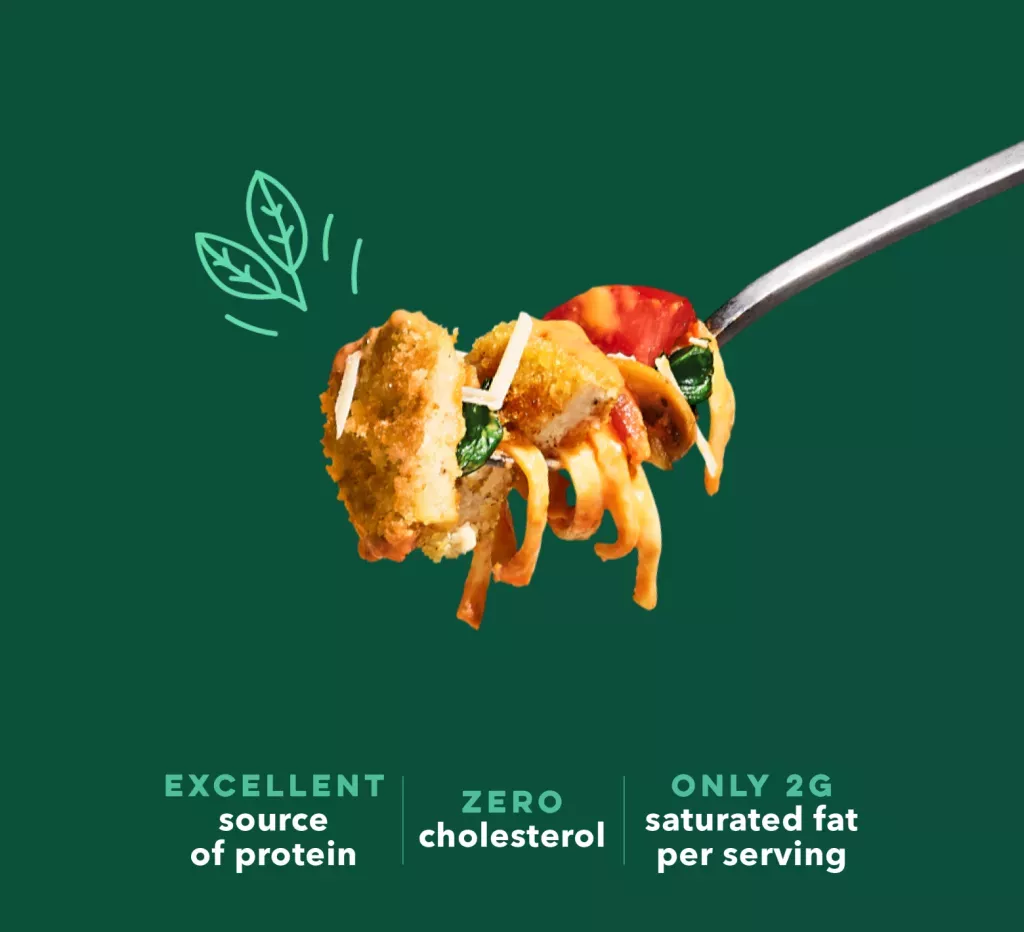 100% no chicken.
100% no kidding.
Discover the tender Uncommon Goodness of plant-based chicken today. It's an excellent source of protein, has ZERO cholesterol and only 2G saturated fat per serving.
Try it today featured with our LEANguini Rosa with Impossible™ Chicken.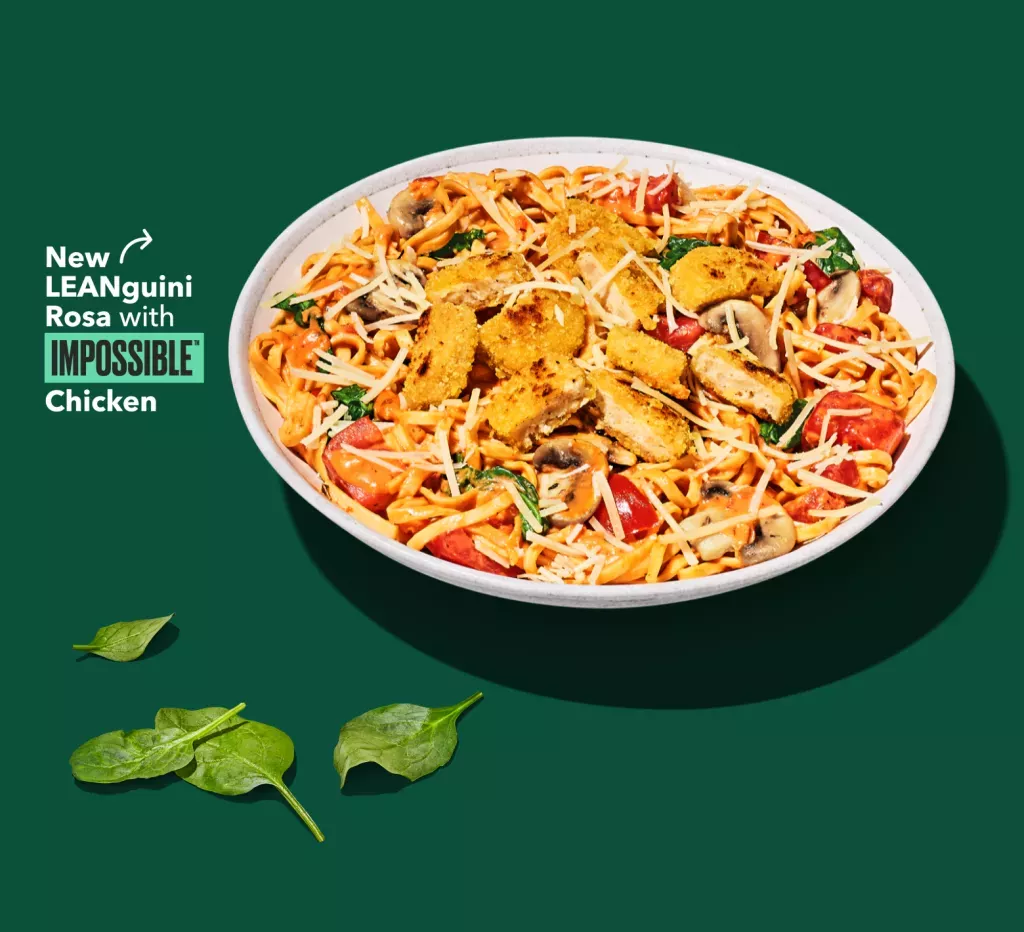 Tasty, juicy and
totally satisfying.
​Enjoy the irresistible goodness of Impossible™ Panko Chicken Made From Plants. Try it on our featured dishes. Or for a yummy new taste, add it to your Noodles favorite.
Not sure? Not to worry. Every order is backed by our Goodness Guarantee. If you don't love it, we'll replace it.*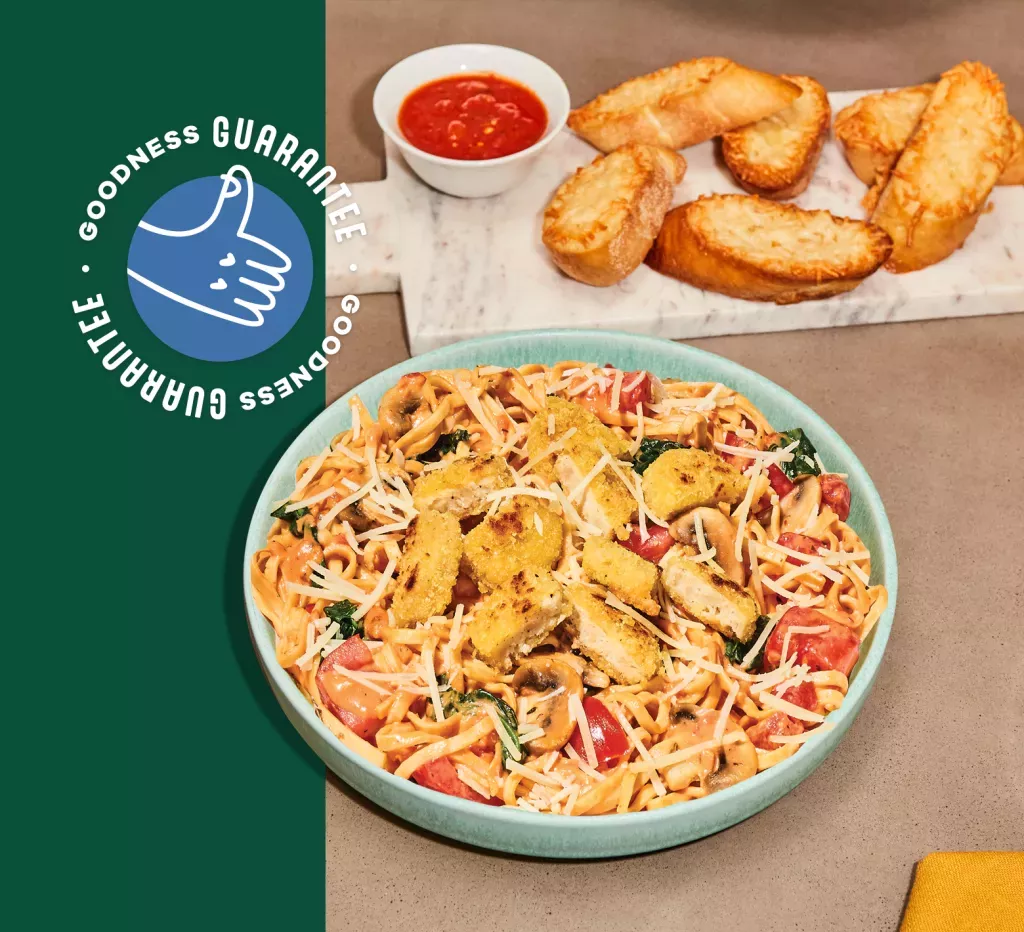 BETTER FOR YOU.
BETTER FOR OUR PLANET.

Impossible™ Panko Chicken is so good the world will love it. That's because it's made from plants. Compared to animal chicken nuggets, Impossible™ Panko Chicken uses 48% less land, 43% less water, and 36% less GHG emissions*. And that's the kind of good that's good for everyone.
*Impossible Foods Life Cycle Assessment of Impossible Chicken Nugget, ISO compliant; WSP, 2021.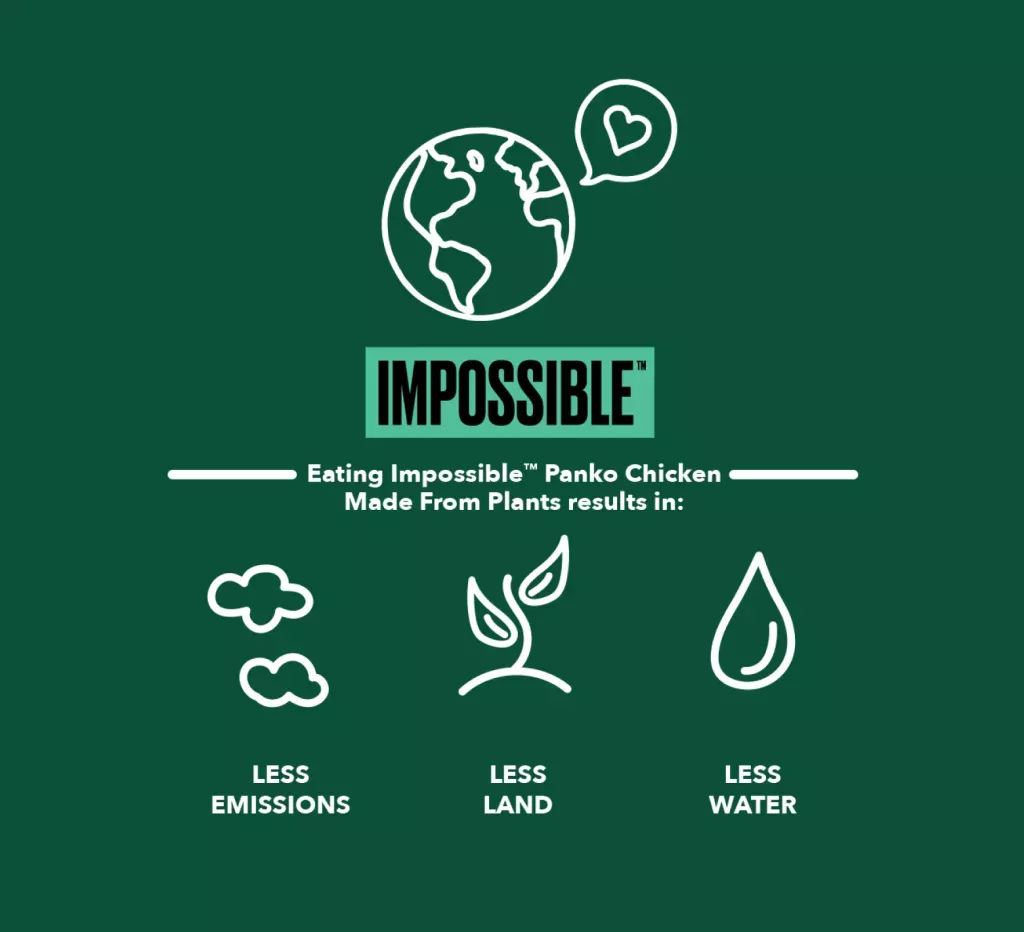 Impossible™ is a registered trademark of Impossible Foods Inc.; used under license.