ZOODLES

AT
NOODLES & COMPANY
Garden grown and spiraled fresh daily.
"What are Zoodles?" We're glad you asked. Zoodles are our freshly spiraled, light and nutritious, garden-fresh zucchini noodles that we prepare by hand, every morning. Discover the fresh and unique taste of Zoodles, today. Try them on our featured entrées or substitute them with your Noodles favorite.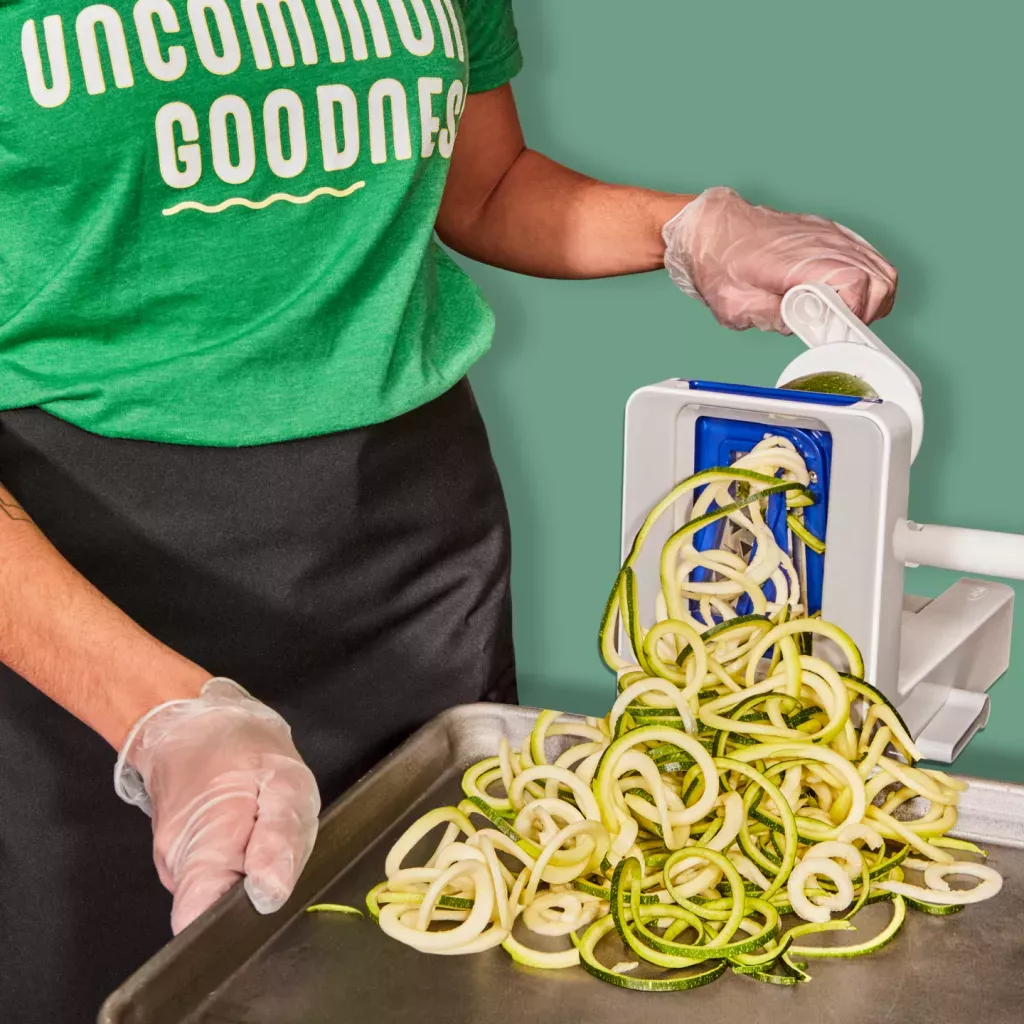 MEET ZOODLES.
YOUR NEW
FAVORITE

NOODLE.
A lighter option.
Enjoy all your Noodles favorites with the delightfully light taste – and all the benefits – of our wholesome zucchini noodles, Zoodles. Perfect for paleo, keto and health-minded guests of every kind, our low calorie, low carb*, gluten-free veggie noodle offers a fresh and flavorful variety of delicious new options. And Zoodles are a yummy way to keep your healthy habits on track.
For Zoodles' complete calorie and nutrition information, visit our nutritional calculator here.
*Compared to traditional wheat pasta.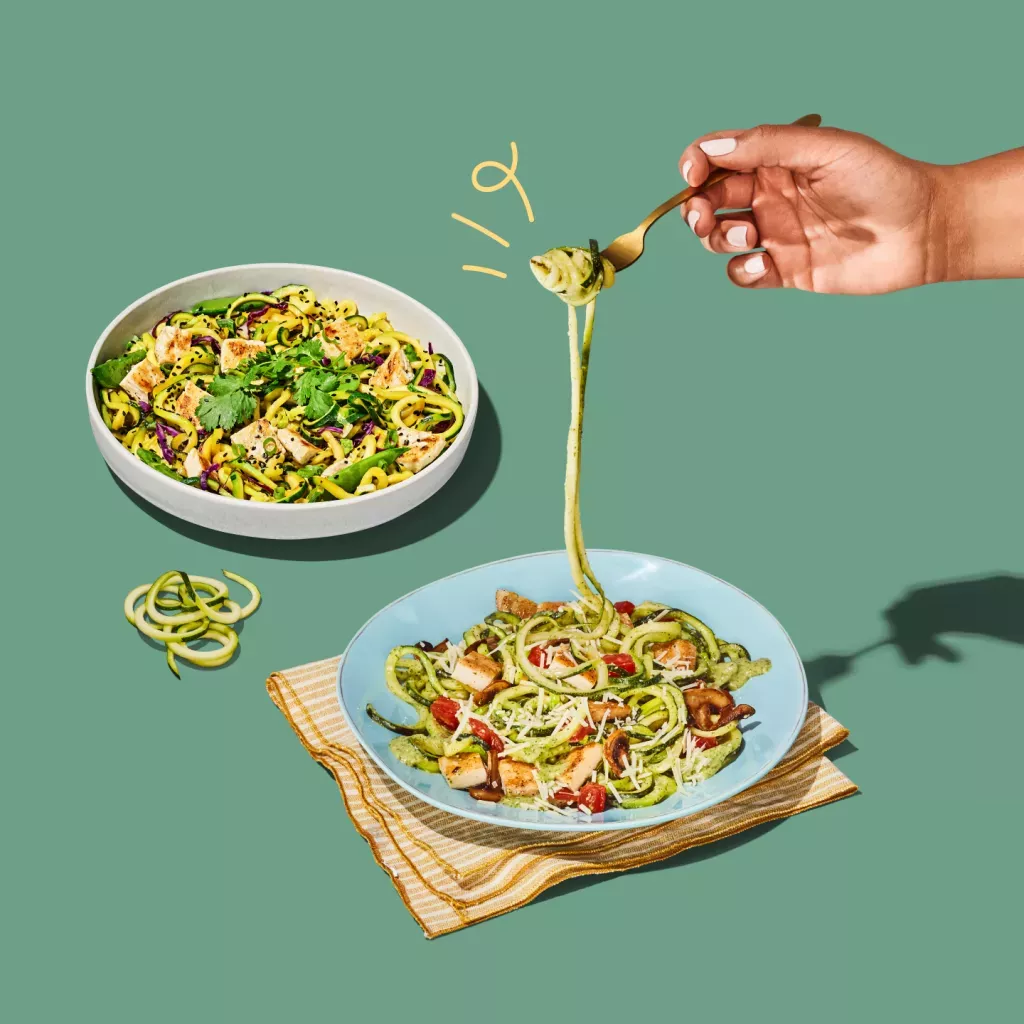 So many ways to
enjoy Zoodles.
Enjoy a
lighter

version of your Noodles favorite.
Substitute Zoodles on any dish.
Did you know Zoodles can be substituted on any noodles dish? So you could try Spaghetti & Meatballs with Zoodles, Wisconsin Mac & Cheese with Zoodles, Zucchini Pesto with Grilled Chicken, Spicy Korean Beef with Zoodles and more. The options are as varied as they are delicious. Simply swap Zoodles with the noodle in your favorite dish and enjoy a fresh and healthy new taste.